Insurance & Pension Business
Consolidated Hallmark gets NAICOM's approval for microinsurance subsidiary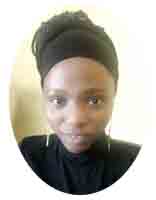 She is a passionate writer whose flair for journalism earned her awards as a campus journalist. Driven by hunger for success, she strives to make the world a better place with insightful, analytical and informative piece around insurance, technology and other sections.
August 3, 2021475 views0 comments
Launches CHI Micro Insurance Limited
The National Insurance Commission (NAICOM) has issued a microinsurance license to CHI Micro Insurance Limited (Life Assurance), a new subsidiary of the Consolidated Hallmark Insurance (CHI Plc).
Eddie Efekoha, group managing director, CHI Plc and chairman, CHI  Micro Insurance Limited, said the inclusion of the micro life assurance company to the group was part of the long-term goals of the firm as a one-stop-shop for financial services solutions.
Noting that the key to improving insurance penetration in Nigeria is leveraging on the large population to offer retail products in general and life businesses, he stated that the insurance market remains untapped due to the focus on big-ticket corporate transactions by many operators.
Headed by Pius Karieren, the managing director/CEO, the new firm has in place a team of highly experienced and professional staff to drive the four retail products – the Esusu Plan, Welfare Plan, Credit Life, and the Cooperative Group Life Plans – approved by NAICOM.
Stressing that arrangements are on for the formal launch of the company, Karieren said the firm is moving to change the face of microinsurance for the benefit of the customers with the operational license now approved.
The insurer recently awarded some students who emerged winner and runner-ups in the 10th edition of the underwriter's essay which saw 24 students of tertiary institutions in 300 level or HND 1 and above studying insurance or actuarial science, partake in the essay with the title: "Financial Technology Disruption in the Banking Sector and Lessons for the Insurance Industry: A Case Study of Opay (Mobile Bank)."
Speaking during the presentation of  awards to winners of the competition in Lagos, Efekoha said the insurer is committed to grooming talents for the insurance industry through its annual essay awards for tertiary institutions.
The underwriter in a statement about the essay competition said: "We have continued to execute the programme for the entire industry as some of the previous winners have been employed in the industry and creating value for their respective organisations.
"The overall best and first prize winner of the 2020 edition is Olatunji Rebecca of Joseph Ayo Babalola University. She is followed by Obikwere Victor from Imo State University (second prize), and Oyefejo Olaseni from Lagos State Polytechnic finishing third place".
The 11th edition of the essay competition is currently on with various institutions of higher learning across the country participating for 2021.