Commodities
Copper faces downturn in H2 of 2021, analysts predict
January 15, 2021505 views0 comments
By Onome Amuge
A report by Liberum analysts has predicted that the ongoing support for the current copper price, which is close to an eight-year high is likely to lose momentum in the second half of 2021.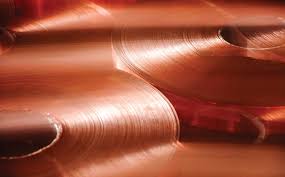 The UK based investment, research,sales and trading organisation also increased its forecast for the red metal in the first half of the year from $3.20 per pound to $3.60, bringing it into line with current spot prices.
Ben Davis, Liberum's senior analyst, added that the staggering dollar, economic recovery and a renewed US stimulus programme are likely to underpin near-term demand.
However, the report expects demand to slacken off in the second half of 2021 with China being the decisive factor.
Davis pointed out that the Asian powerhouse purchased an immense quantity of excess refined copper in 2020. This, he said, coupled with recovering scrap and presumably, mine supply, should see the market loosen as the months roll ahead.
However, while the projection is headed towards a downside pressure on prices, he expressed optimism on forward demand in further out years to keep prices supported near term as well as large inventory rebuild in other parts of the world.
Reacting to the reports of fiscal stimulus, which talked of the likely possibility of the incoming Biden administration to spend up to $2 trillion in financial support for the world's largest economy, Davis predicts this should be positive for copper demand given its value as a connective metal in electric vehicles, charging stations, and supporting infrastructure.
"With the blue wave of success for Biden and the Democrats, we expect a major green stimulus package in the coming months," he said.