Commodities
Copper stumbles to record low amid China's sale plan
June 24, 2021540 views0 comments
Copper prices, stifled by China's plan to sell part of its metal reserve and the dollar's rebound on the prospect of U.S interest rate hikes, plunged to their biggest weekly fall since March 2020, leaving investors' appetite unsettled despite an increased global demand for the red metal.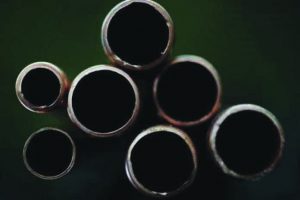 Three-month copper on the London Metal Exchange (LME) shed 8.3 per cent at $9,135 a tonne, its deepest weekly plunge since March last year when demand was crushed by the covid-19 pandemic.
The most traded July copper contract on the Shanghai Futures Exchange stumbled to 66,960 yuan ($10,394) a tonne, its lowest since April 15, before paring some losses to close 2.6 per cent lower at 67,260 yuan a tonne.
Market watchers observed that prices of the metal, often regarded as an economic bellwether, had already been under pressure after China revealed its plan to sell state reserves of copper, aluminum and zinc in an effort to curb a strong price rally in commodities. They noted that the last time the Asian economic giant sold its metal reserves was in 2010 when markets were rebounding from a global crisis.
American multinational investment firm, Citigroup, to possess two million tonnes of copper, 800,000 tonnes of aluminum, and 350,000 tonnes of zinc, estimates the Chinese administration, renowned for concealing its reserve volumes. This, according to 2020 estimates of Chinese metal information network, Antaike, is equivalent to one-sixth or two months' worth of China's annual refined copper consumption, but only around 2 per cent of its aluminum usage and 5.2 per cent of its annual zinc consumption.
Analysts said the copper market is going to have to live with the threat of Chinese state sales for the foreseeable future worsened by a decline in mining stocks,with BHP and Freeport-McMoRan down 1.5 per cent, while  Rio Tinto Plc reportedly lost at least 1.2 per cent.