By Samson Echenim
Global air cargo demand down 3.3%‭ ‬
Nigeria is doing massive exportation of nose masks, thermometer and medical test materials to China through air transport.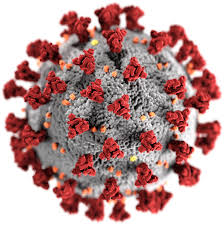 Exportation of these materials is currently the big business at the cargo section of the Murtala Mohammed International Airport in Lagos. Business a.m. also gathered that other products such as food produce, especially nuts, are in massive demand from China. These products make up the bulk of the items being transported to China by air.
But despite cargo demand increase from Nigeria, global cargo demand dropped by 3.3 percent in January, according to the International Air Transport Association (IATA)
Insider sources at the cargo section of the airport told business a.m. that initially, no airline was willing to move the goods to China due to coronavirus fears. This made the Chinese authorities to send in a cargo plane to move the items in the first week of February from Lagos to Guangzhou.
The sources said exportation of nose masks, thermometers and medical test kits is now the biggest business for freight forwarders at the airport since the first airlift, after many Chinese factories locked shop due to fears of coronavirus spread.
However, the sources differ on whether the products are being manufactured in Nigeria, or the country is merely exporting back what was imported from China before the outbreak of the coronavirus.
Ibrahim Olaide, CEO BIS Global Nigeria Limited, one of the sources who spoke with business a.m. said, "The biggest business we are doing now is exportation of nose masks, test kits, thermometers and other medical disposables to China. Recently there has been a lot of exportation of these items to China. Initially, no airline was willing to take the items to China, until the Chinese government sent in a plane to carry the items about three weeks ago. By then, wares enough to fill three aircraft had piled up. Now, some airlines are moving the items to China. They are being exported to Guangzhou."
"Actually, the main jobs we are doing now has to do with exportation to China. We are freighting different products to Guangzhou. In addition to medical products such as nose mask and thermometers, we are also exporting foods like groundnuts and cashew nuts to China. The business is booming right now," corroborated Oluwakemi Dada, a freight forwarder.
However, there are concerns that the products that are being exported are those same items imported from China before the outbreak of coronavirus. Nose masks and thermometers found in Nigeria are mainly imported from China. This raises fears of possible shortage of these life savers if the virus deepens its spread in Nigeria.
On whether the products are manufactured locally, Olaide said, "These are items we import from China. Some of the items are actually marked "made in China." So, it is possible we are exporting back those items we imported from China," he said
Frank Ogunojemite, president of African Association of Professional Freight Forwarders and Logistics in Nigeria (APFFLON) said the shippers must have received export clearance for the items. He however said he was not in the know of what volume of the products must have been shipped to China.
Guangzhou is China's third worst hit cities by coronavirus after Wuhan, originating city and Xiaogan.
Meanwhile, the International Air Transport Association (IATA) released data for global air freight markets showing that demand, measured in cargo tonne kilometers (CTKs), decreased by 3.3 percent in January 2020, compared to the same period in 2019.
But African carriers posted the fastest growth of any region for the 11th consecutive month in January 2020, with an increase in demand of 6.8 percent compared to the same period a year earlier, signifying a stable trade in the region. Growth on the smaller Africa-Asia trade lanes (up 12.4 percent in 2019) contributed to the positive performance. Capacity grew 5.9 percent year-on-year.
"January marked the tenth consecutive month of year-on-year declines in cargo volumes. The air cargo industry started the year on a weak footing. There was optimism that an easing of US-China trade tensions would give the sector a boost in 2020. But that has been overtaken by the COVID-19 outbreak, which has severely disrupted global supply chains, although it did not have a major impact on January's cargo performance. Tough times are ahead. The course of future events is unclear, but this is a sector that has proven its resilience time and again," said Alexandre de Juniac, IATA's director-general and CEO.
Cargo capacity, measured in available cargo tonne kilometres (ACTKs), rose by 0.9 percent year-on-year in January 2020. Capacity growth has now outstripped demand growth for 21 consecutive months.
It is unlikely that the COVID-19 outbreak had very much to do with January's weak performance. Lunar New Year in 2020 was earlier than in 2019. This skewed 2020 numbers towards weakness as many Chinese manufacturers would be closed for the holiday period. February performance will give a better picture of how COVID-19 is impacting global air cargo, IATA noted.
Asia-Pacific airlines saw demand for air cargo contract by 5.9 percent in January 2020, compared to a year-earlier. This was the sharpest drop in freight demand of any region for the month. Capacity growth was flat. Seasonally-adjusted cargo demand rose slightly however, following the thawing of US-China trade relations. The impact from COVID-19 is expected to affect February's performance.