Nigeria Frontier Markets
Costs of running standard hotel in Owerri enormous, says Villas Sur Rive Hotel's CEO
May 18, 2022244 views0 comments
NNADOZIE UDE is the managing director of Villas Sur Rive Hotels, Owerri, a very busy boutique hotel in the city well known as one of Nigeria's hotel capital cities, Owerri with a parking lot that can accommodate up to a hundred cars at a time, and a large swimming pool under construction that could take up to 1000 people when completed. Ude lamented the high cost of running a standard hotel in Owerri, when Business A.M. interviewed him in Owerri. He said a situation where N4.5 million is spent on diesel; N850,000 for taxes, apart from other levies is challenging to manage. He spoke to Business A.M.'s Dikachi Elemba at his hotel in Owerri.
Please walk us through Villas Sur Rive Hotels, Owerri?
Villas Sur Rive Hotel, Owerri is a unique [boutique] hotel that has 40 rooms; it is a home away from home, that is our logo and our furnishing is extraordinary.
The hotel's architectural design is different from other hotels. We have a parking lot that can contain about 100 cars at a time and people really love this place. Right now, Villas Sur Rive Hotel, Owerri is a three-star hotel and we are aiming to be a four-star hotel when we complete other facilities we are constructing.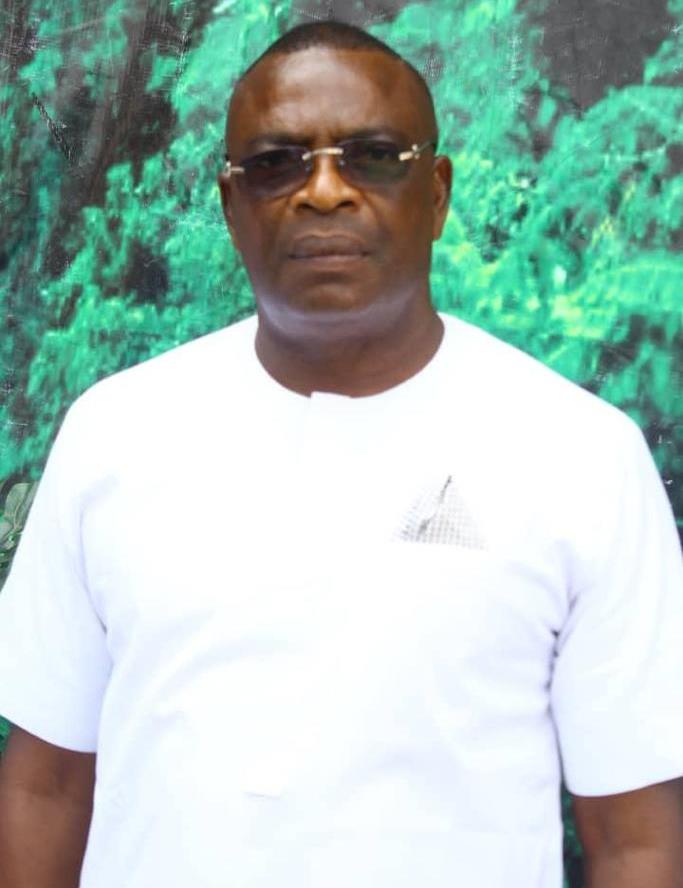 We have other things that make Villas Sur Rive different; we are constructing one of the largest and standard swimming pools. When it is completed, it can contain up to 1000 people with a bush bar. The construction will be completed before December. As I said before, our furniture is extraordinary, we have 24 hours power, we also have effective and efficient internet services. We offer bed and breakfast and our bar is one of the best bars, as well as offering best bar services. We also have separate male and female salons, a nice and decent restaurant, and we prepare local and international dishes.
So, our location, the facilities we have, the architectural design of the hotels, all these things and others make people come to the hotel. Let me give you one example. People who lodge here at weekends for weddings like to take pictures in front of our hotel; people who also lodge in other hotels after they have wedded in the church; if one of them has lodged in our hotel, he will like to bring them to this hotel to take their wedding photographs.
For how long has Villas Sur Rive Hotel been in operation ?
This hotel is nearly two years old now, and in September, 2022, it will be exactly two years in operation.
This appears to be one of the busiest and conducive hotels around, built on an elevated land or a plateau, what really informed your decision to have such a hospitality facility in this part of Owerri?
I have an interest in building hotels. This is my second hotel. I have another Villas Sur Rive Hotel, in Port Harcourt. Since I have one in Port Harcourt, I decided to build one in Owerri. I also have land at Lekki in Lagos, that I want to develop and build another Villas Sur Rive Hotel, but I have not started it.
Some employers tend to be harsh on their staff, they fail to understand that they are humans. How do you relate with your own staff? Do you think about their development?
Actually, we have a good set of staff here. We have 50 employees in this hotel, from the security men to other staff that work in the restaurant, the bar, kitchen, and front desk. Also, we employ the services of the Nigerian Police who live inside the hotel. We have our own security too, apart from the Nigerian Police, who walk around the premises, and any suspicious movement they pick up they will inform the onsite police personnel.
Now about the relationship, the relationship between the management and the staff is extraordinary. We have a policy; for instance, if you go to some other hotels, you may see the managing director going out with the staff and the managers going out with the staff, but here, we don't do it. It is against our rules. And if anybody, like a manager, tries to go out with a staff member, they will be fired immediately.
Yes, this hotel is spacious and is a standard one. However, in Owerri here, there are other standard hotels competing with Villas Sur Rive. In the face of this, how do you keep this establishment afloat and retain guests and customers?
Actually, in terms of competition, I tell you the truth, Villas Sur Rive Hotel has no competitors, and it is not in competition with any hotels. In fact, we are not competing with any hotels.
Any time you come here, we have up to 80 percent occupancy. Our hotel is located in a serene environment where people like to come and it is very, very conducive. People park their cars comfortably, they come into the hotel and it is good and neat.
We have no competition; even during the time of COVID-19, the hotel was almost full. Villas Sur Rive has no season. Some hotels have seasons, like in December time or during any other festival period, but we have no season and that's why we are not in competition with any hotel.
During the COVID-19, some firms including hotels down-sized their workforce, could you tell us what you did?
Honestly, during the Covid-19 we did not retrench rather we employed some staff and that's the fact.
Many top managers of some standard hotels in the state say, there is no enabling environment for the hotel and hospitality industry to thrive in Owerri and break even, do you share the same view with them?
One thing is that the government is not helping issues. Right now you can see that there are a lot of taxes from different government agencies targeting hotels without minding that the cost of diesel is about N650-N700 per litre, plus the Enugu Electricity Distribution Company (EEDC) bills. So when you put everything together, it is very difficult for most hotels to survive.
Unless you are in a position to have more customers who always patronise you, that's where you can break even. Now, we spend N120,000-N150,000 everyday for diesel, that's about N3.6 million – N4.5 million every month because our light is on 24 hours and we don't shut down our generators.
Here we are, EEDC [Enugu Electricity Distribution Company] does not give us light, it only gives us light sometimes, for four hours or three hours any day, if it wants to give. Sometimes, we will stay for two days or one week without the EEDC power supply. So, what do we do? We rely on generators, we spend a lot of money buying diesel and on maintenance. These are the challenges we are having; all this and more make it difficult for most of the hotels to thrive.
The government should step in and cut down their taxes and rates. The Imo Internal Revenue Service (IIRS) brought in N850,000 for taxes alone, this is apart from local government tax, ENTRACO levies and taxes from other government agencies; we also pay VAT to the Federal Inland Revenue Service (FIRS). So when you put these things together, you can see that the amount is very huge, a whopping sum of money we pay monthly. But we have not even increased the consumption tax in this hotel.
Now, in the face of all these, how do you pay the salaries of the 50 staff working here?
Like I said, a huge amount of the money we make goes out to service our debts, and we struggle to pay our staff. But I am lucky for the staff I have. I pay my staff regularly. But I have other businesses, most of the time, when the hotel is not meeting up in terms of money, I use the money from other businesses to pay the staff.