Comments
Counting the costs of our badly managed economy (1)
July 13, 2020381 views0 comments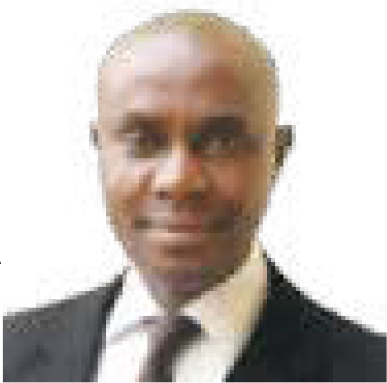 By Sunny Chuba Nwachukwu
---
THE NATION'S ECONOMIC PAST and the costly mistakes made by operating very poor, visionless trade and economic policy in the oil industry, which has always been and remains the "cash cow" for Nigeria's economic growth and development, through her foreign exchange earnings, are now visibly exposed. The country, as a developing and an oil rich economy, erroneously overstretched dependency on foreign importation of refined petroleum products.
This wrong and terrible strategic plan has not only made the economy the "world's poverty capital", but its hurting impact is now visibly observed from her dwindling foreign reserves. This manifestation is specifically further exposed by the current global outbreak of COVID-19 pandemic.
The threatening economic challenge desperately requires jet-speed, surgical approach that can mitigate its effects
through massive local refining of her Black Gold. Otherwise, the economy shall continue to get worse,with very low sales and the present discouraging exports of crude oil, will forcethe economy to graduallyslide deeper into recession.
The main reason for this presumed failure is the nation's sole dependence on her crude export deals. It's sad to look at the latest report on refined petroleum product (PMS) imported within the first quarter of year 2020 (as recorded), the 5.26 billion litres of petrol/gasoline brought in, with our scarce and hard earned foreign exchange. This product has a known usage data with an estimated daily consumption volume of about 40 million litres. PMS pump
price has again bounced back to a higher figure, and is currently dispensed @N143/Litre, since after 1st July 2020.
This is ridiculous, and, in fact, laughable. The hike in price swiftly came unnoticed, on the heels of NNPC's pump price slash to N123.5/litre at the end of March; which actually started from a downward review of N145/litre, by the FG's directives, firstly to N125/litre in mid-March 2020; and secondly to N123.5/litre (barely after one week) but, that second price adjustment suffered some degree of non-compliance and was reluctantly adhered to, after
several weeks in some parts of the country.
A conservative cumulative total expenditure on this product "burnt" within the economy in Q1 of 2020, a period under review as hereto presented in a very simple quantitative analytical form (in monetary terms), comes to N649,610,000,000 (or $1,804,472,220 equivalent @ the exchange rate of N360/$). Extrapolating the estimate for the 4 quarters in the year 2020; it comes to about $6 billion that will be "consumed" on imported PMS within the economy!
What a colossal waste?
About 20% of our total hard earned foreign reserve, that ought to have been conserved, while we locally supply ourselves the needed refined products processed within the economy, with our raw material extracted as our own naturally endowed resource; than this crass waste of forex spent on just ONE perishable imported item in a year; of
which the raw material is even in abundance and exported to the US, to that very country that refined it for our consumption!
The Ministry of Petroleum Resources, NNPC, PPPRA and DPR; where are you? This is unbelievable! Are we growing or are we retrogressing, economically? Honestly speaking and very sincerely, this is unbelievable and unimaginable!
Going further, an analytical insight on the amount of crude that must have yielded the 5.26 billion litres of the PMS imported in the 1st quarter of 2020 would have been our nation's 6 weeks crude oil production output, of roughly 82.2 million barrels exported, estimated at about $2.959 billion in cash.
The other costlier components of a processed crude/ feedstock (including AGO and DPK), in the estimated 60% balance of that quantity of crude composition being discussed is not yet factored in here. Using the Dangote refinery of 650,000bpd capacity, to cite an empirical example for a conservative estimate of losses incurred in the economy, if
the entire operations had been along the entire value chain, by adding value on the 82.2 million barrels of crude oil produced, locally refined, and also consumed is 5.26 billion litres of PMS in 3 months, within our economy.
Two of the types of Dangote refinery @ full capacity production (working 5 days a week), would have conveniently refined this 82.2 million barrels of crude in same 3 months. Looking at all the figures, considering the benefits
of the trade strategy for the economic growth and development of our nation, by domestically producing the 5.26 billion of PMS "consumed" in 3 months; rather than its imports as it were in our Q1 period of 2020, we wouldn't have been meddling with our forex reserve – an annual estimate of about $6 billion on PMS consumed within the economy or by Nigerians. This dysfunctional export led-growth which has been practiced for decades as a mono-economy exporter of crude (looking at the upstream operations as it were) may be, on the daily production balance
of the nation's OPEC quota of roughly 1 million barrels, about 1.1 mbd crude had been locally refined (as above stated).
Assuming the economy leaves it at that (to locally process just the quantity for our daily consumption alone), assuming the NNPC decides on a poor choice, not to be a net exporter of PMS, after being SELF SUFFICIENT, that impact alone would definitely put the economy on a sound financial footing, as our current condition needs to be
aggressively adjusted by an import substitution policy, as a strategy that would help the economy make our local
currency stronger. I, therefore, at this point, seriously urge the FG/NNPC to endeavour and complete the 2011 proposed 3 greenfield refineries planned to be sited at Lagos, Bayelsa and Kogi, with a total daily crude oil usage of 400,000 bpd capacity; and instantly hand them over/sell outrightly to indigenous private oil companies/big time players in the industry to run them, after completion (as I have earlier suggested).