Ewherido
COVID-19: Insurance cover for health professionals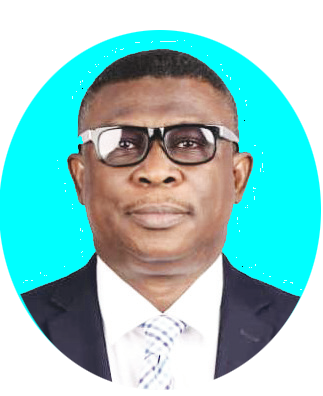 Ewherido, ACIIN, ACIB, is the Managing Director of Titan Insurance Brokers and can be reached on +2348132433631 or titan.insuranceng@gmail.com
April 6, 2020543 views0 comments
Last Sunday, a letter issued by the Government of Ghana surfaced in various insurance professionals' social media platforms. In the letter, the government announced a special life insurance package for 10,000 Ghanaian health personnel and allied professionals tackling the COVID-19 pandemic in Ghana. The policy is a combination of group life, critical illness and employers' liability (formerly workmen compensation) policies. The benefit for death of any of these professionals is 350,000 Ghana Cedi (about N22,280,000). Any of the professionals who develops a critical illness will be entitled to 25,000 cedi (about N1,591,000), while any professional, who is temporarily totally disabled will be entitled to 10,000 cedi (about N636,000). The premium for the cover for the 10,000 professionals came to 10,309,9194 cedi (about N656,329,503).
A brief explanation of the components of this life policy
As the name implies, Group Life Insurance is a life insurance cover for a group of people, usually with a common denominator: employees of a company, members of a club or association, traders in a location, etc. In this case, the common denominator is health and other professionals battling COVID-19 in Ghana. Group Life Insurance typically covers the death of an employee or member of the group. In the event of death, a specified benefit (350,000 Ghana Cedi in this case) is paid to the next of kin or family. Critical illness (also called dreaded diseases) insurance, on the other hand, is an insurance product that offers a lump sum cash payment in the event that the assured (policy holder) is diagnosed with one of the critical illnesses listed in the policy. Critical illness insurance cover can be obtained alone or combined with Group Life Policy, as in the case above. Lastly, temporary total disablement means the assured is unable to perform his duties or work for a period of time due to illness or injuries as a result of an accident and gets a benefit for this period. Since these professionals commute from one place to another, there is always the risk of an accident leading to bodily injuries or even death. Last Sunday, a medical evacuation plane carrying supplies and personnel crashed on takeoff from Manila, Philippines, killing all eight on board.
Once the letter was posted on our platform, varied opinions poured in. I do not know whether it is because of the age-long rivalry between Nigeria and Ghana, or some respondents felt such an insurance is just the proper thing to do, but some people wondered why Nigeria has not put a similar insurance package in place. Any health professional or other professionals coming in contact with Corona virus patients is exposed to greater risks and there should be an insurance in place to take care of this risk. Hopefully, these professionals already have a group life insurance in place at their work places in compliance with the PENCOM Act of 2004 as amended in 2014. Even then, a special life insurance can still be put in place for all professionals in the COVID-19 battleground as an incentive, just as the Ghanaians have done. Also, some of these professionals are volunteers who might not be covered by any existing group life policy.
A combo, like the Ghanaians have done, will suffice. I do not have details of the Ghana's policy wordings, but insurance is universal. We can in any case do a policy to suit our circumstances. Although, none of these health professionals has died in Nigeria, we do not have to wait until it happens before the government puts such a life policy in place. Insurance covers uncertainty, not certainty. Death is certain for every person, but when death will occur is uncertain. It is this uncertainty life insurance covers. The figures of health professionals' deaths coming from around the world are staggering and increases our need for such a life policy. Italy has already lost over 60 doctors and other health professionals to COVID-19, France has lost at least five medical doctors and the Philippines, nine. About 5,400 health personnel in Spain are COVID-19 positive.
Happily, as part of its response and support for government efforts towards containing the Coronavirus pandemic, the umbrella body of insurers in Nigeria, the Nigeria Insurers Association (NIA), has formed a consortium to provide free cover for all health workers involved in managing the pandemic across the country. The NIA cover will offer N1 million in death benefits and also N1 million for permanent disability to health workers involved in the fight to end the COVID-19 pandemic in Nigeria.
Also, on a happy note, the insurance industry has not been left out in the rally to battle COVID-19 to a standstill in Nigeria. Beyond the free group life by NIA, the insurers body also ordered COVID-19 kits worth over N100 million. This will be donated to the Nigerian Centre for Disease Control to distribute to health workers to make their job easier and less hazardous.
Beyond NIA, some insurance firms have donated Personal Protective Equipment (PPE) worth millions of naira to the Lagos State and other bodies in a move to mitigate the spread of the coronavirus pandemic in the country. Specifically, AXA Mansard Health Limited, has demonstrated its commitment with the donation of splash resistant suits/coveralls, masks, goggles among others. In addition to this, the company stated that it would be putting in place N100 million worth of life insurance cover for 100 medical professionals across Lagos, Abuja and Ibadan.
While the NIA's effort is commendable, it does not stop the government from also putting another group life policy in place for these health workers. NIA's and AXA Mansard's death benefits of N1m each are far cry from the N22, 280,000 for health professionals in Ghana. While death benefits never bring dead loved ones back, they do help to cushion the financial effect as a result of the death. It is in this regard that the government urgently needs to put in place a life policy with reasonable benefit for these health professionals. The beauty of life insurance is that it is not an indemnity policy because you cannot place value on life. So, even if 10 life policies are put in place for these health workers and anyone of them, unfortunately, dies, the family or next of kin will be entitled to benefits from all the 10 policies. This is unlike indemnity-based policies where the insurance principles of indemnity and contribution will apply to ensure fairness and equity for all parties.