Frontpage
WORLD BUSINESS & ECONOMY
Covid-19 vaccine: Nigeria, 54 others to benefit from African Union's 270m doses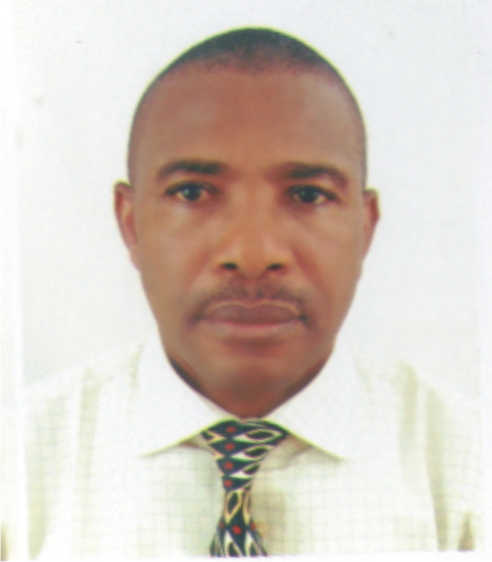 Ben Eguzozie is business a.m. regional lead based in Port Harcourt, providing regional and national  coverage for economy, business and finance
You can contact him on ben.eguzozie@businessamlive.com with stories and commentary.
January 21, 20211.8K views0 comments
AMSP opens vaccines pre-orders for 55 AU member states
AVATT secures vaccines doses from Pfizer, J&J, AstraZeneca
Afreximbank provides $2bn procurement commitment for African states
Nigerian and 54 other African Union (AU) member states would benefit from 270 million Covid-19 vaccines doses which were procured by the AU through the Africa Medical Supplies Platform (AMSP), using its Covid-19 African Vaccine Acquisition Task Team (AVATT). The acquisition had earlier been announced by Cyril Ramaphosa, South Africa president and chairperson of the AU.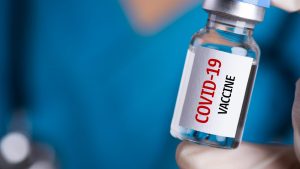 AMSP is a non-profit initiative launched by the African Union as an immediate, integrated and practical response to the Covid-19 pandemic. It is an online platform developed by Strive Masiyiwa, an African Union special envoy, and powered by Janngo on behalf of the African Union's Africa Centres for Disease Control and Prevention (Africa CDC) and in partnership with African Export-Import Bank (Afreximbank), the United Nations Economic Commission for Africa (UN-ECA), with the support of leading African and international institutions, foundations and corporations, as well as governments of China, Canada and France.
AVATT was established by President Cyril Ramaphosa as the AU chairperson, as a component in support of the Africa Vaccine Strategy that was endorsed by the AU Bureau of Heads of State and Government on 20 August, 2020.
AMSP, acting on behalf of the African Centres for Disease Control and Prevention (Africa CDC), has commenced the vaccines pre-order programme for all African Union 55 member states.
The African Export-Import Bank (Afreximbank) is facilitating the vaccines payments by providing advance procurement commitment guarantees of up to $2 billion to the manufacturers on behalf of the member states.
While AVATT has secured a provisional 270 million COVID-19 vaccines doses from Pfizer, Johnson & Johnson and AstraZeneca, AMSP – the single-source platform enabling faster, more transparent and cost-effective access to COVID-19 supplies – this week opened pre-orders, offering an equitable access of the Covid vaccines doses for all 55 AU states.
According to Strive Masiyiwa, AU special envoy, "These are historical times. For the first time in history, Africa has secured access to millions of vaccine doses in the middle of a pandemic as most of Western countries."
Masiyiwa said there was still a huge shortage of vaccine doses, and that is why the continental collaboration has designed a fair allocation coupled with timely and equitable access of COVID-19 vaccines across the continent.
Benedict Oramah, president and chairman of the board of directors of Afreximbank, said the pan-African multilateral financial institution was proud to expand its support to African economies in their bid to contain the pandemic. "Our vaccine financing facility builds on the success of our Pandemic Trade Impact Mitigation Facility (PATIMFA) to open access to COVID-19 vaccines to African states based on a whole-of-Africa approach favoured by the African Union," he said.
Oramah further stated that by providing advance procurement commitment guarantees of up to $2 billion to candidate vaccine manufacturers, Afreximbank would ensure that African states were able to rapidly access the COVID-19 vaccines at competitive prices, and in a timely manner, thereby contributing to saving lives and livelihoods.
To support vaccination operations, AMSP has also launched a new category on vaccine accessories which will help member states to procure products such as ultra-low temperature freezers, personal protection equipment, cotton wool rolls, syringes and needles.
John Nkengasong, the director of Africa CDC said the biggest challenges to COVID-19 vaccine access in Africa have been financing of the vaccines and the logistics of vaccinating at scale, but said, "we are glad that this gap is being filled by the Afreximbank financing facility."
He said the critical decision now is how to get started, so that once they start, there will be no disruptions, which is where AMSP will play a very big role.
For Fatoumata Bâ, the founder & executive chair of Janngo and managing partner of Janngo Capital, AU member states could start placing online pre-orders for their vaccines. "From today onwards, African Union member states will be able to start placing online pre-orders for their vaccines allocation through the Africa Medical Supplies Platform," he said.