Frontpage
Markets
Cowrywise gets SEC licence, becomes Nigeria's first fintech fund manager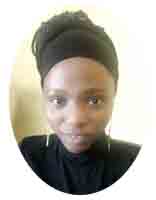 She is a passionate writer whose flair for journalism earned her awards as a campus journalist. Driven by hunger for success, she strives to make the world a better place with insightful, analytical and informative piece around insurance, technology and other sections.
July 1, 2021557 views0 comments
Barely a week after Chaka, a digital sub-broker, got its license to operate directly under the Securities and Exchange Commission (SEC), Cowrywise, a wealth management startup, has also received approval to operate as a fund manager from Nigeria's capital markets regulator, SEC.
Until now, Cowrywise  used a trustee structure to offer investment opportunities, in partnership
with regulated investment management companies like Meristem. The approval, however, means that its operations now fall directly under the regulatory scope of the SEC, a development expected to improve trust with potential users.
The platform, founded by Edward Popoola and CEO Razaq Ahmed with a view to democratize access to savings and investment products to the growing demography of underserved Nigerian millennials and the middle class, currently boasts a wide range of investment products, including savings-related products backed by fixed income instruments like treasury bills.
While the development makes Cowrywise the second fintech startup in Nigeria to secure a license from the SEC after the regulator approved Chaka, it also implies that Cowrywise is the first fintech to get a license in the fund/portfolio management category.
In a statement, the platform disclosed that the new license would afford the startup the opportunity to offer more for its partners (fund managers) and investors on its platform as it will be making its APIs public to help fund managers across the world access its services and open up more investment options to serve customers in Nigeria better.
"Digitizing the investment management infrastructure is an important next step in our vision to democratize access to investment products. These APIs do not just apply to fintechs; any company can embed investment features in their products as our investment API simplifies regulatory, compliance, and technical hurdles," the company said in its statement.
Commencing operation in 2017, Cowrywise has since grown to have over 300,000 users on its platforms. It recently raised $3 million in a funding round led by Quona Capital.