Knowledge@Wharton
Creating Inclusive Public Policies: Guidelines for Compassionate Regulators
September 7, 2020676 views0 comments
Why are some government policies more inclusive than others, striving to benefit all citizens and not just a select few? "We believe that a policy's success largely rests on how well inclusion is embedded in its blueprints," write Santosh K. Misra and Raghuram Iyengar in this opinion piece. Below, they offer examples from India to illustrate three principles for designing more inclusive policies. Iyengar is a Wharton marketing professor and faculty director of Wharton Customer Analytics. Misra is CEO of the Tamil Nadu e-Governance Agency (TNeGA) and Commissioner of e-Governance, Government of Tamil Nadu, India. (The ideas expressed here are the authors' personal views and do not reflect the views of the Government of Tamil Nadu.)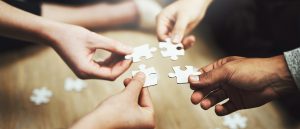 In November 1863, U.S. President Abraham Lincoln ended his Gettysburg address by invoking a government "of the people, by the people, for the people." It was a promise of inclusiveness that insisted that governments should work for all citizens and not just a select few.
Democracies around the world, especially, should strive to benefit all citizens. Some would even say that the success of any public policy should be measured mainly by how well it succeeds on that dimension.
Why, then, are some government policies more inclusive than others? We believe that a policy's success largely rests on how well inclusion is embedded in its blueprints. If social inclusion is tacked on as an afterthought, public trust for the policy will likely be lost by the time the element of inclusion takes effect.
Here are our recommendations for designing more inclusive public policies:
1. Map the journey of your beneficiaries.
This principle is similar to the process that companies use for customer journey mapping. Our experience suggests that such mapping is often missing in the domain of public policy. If the principle of inclusion is present from the beginning, the results can be remarkable. For example, consider the way India used this approach to offer universal health care to its most vulnerable citizens.
Example – Improving access to universal health care: In India's battle against poverty, the rising cost of health care has been a constant enemy. A recent study estimates that some 55 million Indians fall below the poverty line due to health-related spending. To address this challenge, in 2018, the Indian government unveiled the Pradhan Mantri Jan Arogya Yojana (PMJAY, or the Prime Minister's Public Health Scheme) to provide universal health care coverage to the poor. The program's aim was to target the bottom 40% of the population (about 500 million people) and provide them with necessary medical coverage. The PMJAY plan provides annual medical coverage of Rs 500,000 (approx. US $7,000) to every family each year for secondary and tertiary medical care.
What happened after the program was unveiled? Some 120 million families (somewhere between 500 million to 600 million people) enrolled. Even more impressive is that more than 10 million individuals have undergone cashless hospital admissions in less than two years.
We believe a major reason for these results is the care that policymakers took in journey mapping when the program was first conceived.
One of the insights to which policymakers paid special attention is that the poor have a disproportionately high burden to procure and produce documents. They rightly assumed that if the program involved filling out countless forms, the poor would be less likely to participate. With those hurdles in mind, the scheme has been built on Aadhar, a robust digital identity platform; it runs in zero-cash mode; and enrollment is automatic. Even though a separate PMJAY card is made for every beneficiary family, no card is required for medical treatment. In addition, hospitals were directed that no patient should be turned away just because he or she did not have a PMJAY card. The PMJAY beneficiary list was published online so that enrollment could be quickly verified, after which patients could visit any of 23,000 hospitals for free treatment. These steps were essential to opening the doors of health care coverage to those who needed it most.
2. Create simple-to-understand informed consent.
Incredibly, regulators are still grappling with the meaning of the word "simple" and what is meant by informed consent. Let us consider the case of Bhola, a semi-literate laborer from Odisha (a state in Eastern India), who bought a mobile phone connection.
Example — Hidden mobile phone costs: Bhola works far from home in a neighboring state and buys a mobile phone to talk to his family. He chooses a prepaid connection where he pays money upfront to use mobile services. With voice calling charges in India amongst the lowest in the world, Bhola gets to talk to his family every day for as little as Rs 49 (US $0.67) a month. Bhola's thrill is short-lived as barely a week later, he receives a text message saying, "Your balance is over. Please recharge to continue using the service."
Why did this happen? The shopkeeper who sold Bhola the mobile service told him that he had "added" premium services such as caller tunes and news alerts. If Bhola wanted to continue using his mobile service, he would have to pay more. Not knowing what else to do, Bhola used the service and the money rapidly ran out again. Frustrated, he discontinued his mobile service. Bhola, of course, never did subscribe to any premium service. He was simply presented with choices that were hard to comprehend, and "no action" on his part was assumed to be his consent. As a result, an affordable technology, which could provide Bhola with access to many government services, became inaccessible.
While Bhola's plight cannot be directly ascribed to a policy flaw, his case highlights the need for policymakers to protect vulnerable consumers against "poorly informed consent" in their own policies.
3. Leverage technology for access.
New technology has the potential to expand the number of citizens who can access government services. But new technology can also be daunting for the underprivileged. Thus, simply using technology to offer access to a service is not enough. What is needed is a carefully designed interface that can be intuitively navigated.
Consider the example of Interactive Voice Response System (IVRS) introduced in Tamil Nadu, a state in Southern India with a population of 80 million, about the same as Germany. This program was launched in April 2020 to spread awareness about COVID-19 and provide an easy mechanism for people to reach out to the government in case they had any symptoms of infection.
Example — Interactive Voice Response System: The Government of India launched a mobile app called "Aarogya Setu" (which roughly translates to "bridge to good health"). People could install the app using their smart phones and get information about the coronavirus and also reach out to contact health officials, if they needed to do so. To make sure that this policy was inclusive, the government also had to ensure that people who lacked smart phones – almost 60% to 70% of the population – were not deprived of access to information and health officials. To fill this gap, the state government of Tamil Nadu, IIT Chennai and the Government of India jointly developed an IVRS system. This allowed any user to call an easy-to-remember number. The system would call the user back and ask a series of short questions (about 12 or so). Based on the caller's response, the information would be shared with local health authorities for further follow up. The individual would be advised to take specific precautions if he or she were classified as a potential coronavirus positive case.
Within the first two months of its introduction, the system received more than 150,000 calls. Of these calls, some 600 required immediate medical attention. The system has been enormously helpful in allocating resources to the right set of people.
We offer these principles for designing inclusive public policies as a guide for any regulator who wishes to use them in their own fields. Most importantly, though, real inclusion can be achieved only if there is commitment from top leadership.
As Mahatma Gandhi once wrote, "Whenever you are in doubt … apply the following test. Recall the face of the poorest and the weakest man [woman] whom you may have seen, and ask yourself, if the step you contemplate is going to be of any use to him [her] …Will it restore him [her] to a control over his [her] own life and destiny?… Then you will find your doubts…melt away."