WORLD BUSINESS & ECONOMY
Cryptocurrency frauds cost £146m so far in 2021, says Action Fraud report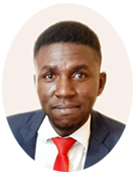 A graduate of Economics and Statistics from the University of Benin. An experienced researcher and business writer in the print and digital media industry, having worked as a Research Analyst at Nairametrics, Voidant Broadcasting Ltd, Entrepreneurs.ng, and currently a Market and Finance Writer at Business a.m. For stories, press releases, exclusive events, call +2347052803696 or send a mail to abuedec@gmail.com.
October 27, 2021256 views0 comments
A recent report by Action Fraud, a United Kingdom (UK) fraud reporting charity centre for frauds and cyber-crimes, estimates that over £146 million have been lost to crypto fraud since the beginning of the year.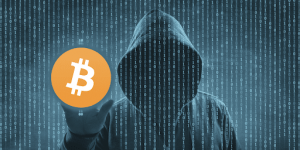 The report also  stated that the figure is almost 30 percent or more than the amount that was lost for the whole of 2020.
Craig Mullish, the temporary detective chief inspector from the City of London Police, said: "Reports of cryptocurrency fraud have increased significantly over the past few years, which is unsurprising given everyone is spending more time online. Being online more means criminals have a greater opportunity to approach unsuspecting victims with fraudulent investment opportunities.
"We would encourage anyone thinking about making an investment to do their research first and to stop and think before making an investment as it could protect you and your money," he said.
Furthermore, from the report, Action Fraud stated that it has received 7,118 reports of cryptocurrency fraud since the start of 2021, with an average loss per victim of just over £20,500. Also, 18 to 25 year olds accounted for the highest percentage of reports at 11 percent and over half or 52 percent of victims were aged 18 to 45 years old.
Cryptocurrencies, a digital or virtual currency designed to work as a medium of exchange, are known for their market volatility and so the values of an investor's assets go up and down quickly with the market movement. Also, as more people have invested their money in cryptocurrencies, criminals have capitalised on this as an opportunity to commit fraud.
Cryptocurrency fraud occurs as criminals advertise schemes promising, in some cases, high returns through cryptocurrency investing or mining. Frequently advertised on social media, criminals try to lure victims in with adverts offering easy money quickly in order to obtain their money or personal information.
According to Action Fraud, in the report, one common tactic used to defraud victims is the use of celebrity endorsements. Criminals will present professional and credible looking online adverts, send emails and create websites to advertise fake investment opportunities, including cryptocurrency. Times and again, fake testimonials are accompanied with a picture of a well-known figure to help the investment seem legitimate.
Meanwhile, the report also revealed that between April 2020 and March 2021, Action Fraud received 558 investment fraud reports which made reference to a bogus celebrity endorsement with over three quarters or 79 percent of reports mentioning cryptocurrency as the commodity they invested in.