Companies
Curacel appoints Adam Jones to its advisory board to facilitate insurance growth 
April 25, 2023988 views0 comments
By Cynthia Ezekwe 
Curacel,an Africa-based insurance infrastructure provider has appointed Adam Jones, the chief of staff at Pie Insurance, a leading US-based commercial insurtech company, to its advisory board to facilitate  the ongoing insurance growth across Africa and other emerging markets.
In a statement made available to Business A.M, the company expressed confidence that Jones will bring a wealth of experience to Curacel from his role at Pie Insurance, where he works on fundraising, strategy, and operational initiatives.
Prior to Pie Insurance, Jones  served as VP at Datawallet, a blockchain and data privacy startup, and worked in the investment banking division at Morgan Stanley, where he advised global clients on Mergers and acquisitions (M&A),leveraged buyouts (LBOs), and debt and equity raises.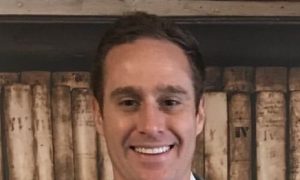 He also served as a US Naval Officer in Japan, Iraq, The Pentagon, and The White House. He holds a BS in Economics from the United States Naval Academy, an MA in Global Security Studies from Johns Hopkins, and an MBA from Harvard Business School.
Curacel stated that it has processed more than $100 million worth of claims, working with more than 20 insurers and more than 5,000 service providers in over eight  countries across the continent.
In 2022, Curacel grew its transaction volume by 600 percent and increased its revenue by 500 percent. The company also announced a $3million seed round to drive its expansion into North Africa, starting with Egypt and Morocco.
Curacel noted that Jones is passionate about company building and will support the company to deepen insurance infrastructure across developing markets, where it can expand access and provide financial safety for billions of underinsured people.
Speaking on the appointment, Henry Mascot, CEO of Curacel, said "We are excited to welcome Adam to our advisory board. His experience and expertise will be invaluable as we deliver technology solutions to drive insurance inclusion in emerging markets. We look forward to working with him to continue to grow and expand our business."
On his part, Jones said he is  excited to be supporting Curacel on its mission to deliver improved insurance infrastructure across emerging markets, where it can expand access and provide financial safety for billions of underinsured.
"The team has achieved a lot of outstanding success in a short space of time and I am confident that we can achieve more success together,'' he said.