By Samson Echenim
Curzon & Jones, Nigeria's leading hotel management, acquisition, and development company has given a guide on hotel pre-opening decisions in Nigeria.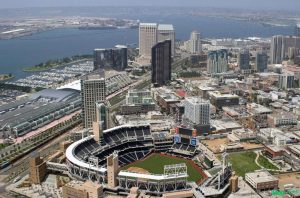 According to the company, from inception, a hotel must be strategic, structured, organised and founded on key values and best standard practices.
The hospitality industry is never static rather a dynamic, ever-evolving environment. In order to excel and compete, new hotels must start on a right footing. From inception, a hotel must be strategic, structured, organized and founded on key values and best standard practices. Out of all the critical phases of hotel development, the most germane phase is pre-opening. This phase can either make or mar a hotel. According to a research by PricewaterhouseCooper (PwC) more than 60 percent of hotel failures arise from this phase. These failures are due to several factors ranging from missed deadlines, deficiencies in resources and equipment, funds, change in scope, fraud etc. Hence, hotel pre-opening is not a tea party and should be carried out well and entrusted in proper hands.
Are you opening a hotel soon? Adopt the correct prioritization approach in your hotel pre-opening roadmap.
Budgeting, planning and revenue management
Budgeting and revenue management strategies are very important in opening a hotel. Though it is detailed and time-consuming, but one has to consider it to ensure success. The pre-launch process ensures that budgets are drawn out; stakeholders are fully trained and can rightfully implement appropriate revenue management strategies through all the ancillary revenue streams. Key tools need to be in place to focus on a comprehensive 365-day demand calendar to track the market segment.
Marketing strategy and sales
In order to attract clients, hotels prior to pre-opening must start pitching. Accordingly, you have to schedule guest visits well ahead of the opening. Goodies like free coupons for coffee, special packages, and lunch discounts should be rolled out so that the guests can come over and know your hotel better. Sometimes, new hotels have a plus point that existing hotels fail to compete with! So introduce your potential clients properly to your services.
Hotel management systems
Technology is a part and parcel of daily hotel operations, and you will soon release the same! Systems such as PMSs, Web Booking Engines, CRSs, GDSs, Channel Managers, Rate Shoppers and CRMs are quintessential. You have to select the right provider, purchase these tools, and install the same at least 6 to 7 months prior to the opening of your hotel.
Training
A hotel must properly document and train its staff before opening. The quality of service provided by such hotel will be dependent on the quality of staff which depends on the level of training and exposure afforded the staff. During the pre-opening phase, a hotel must train its staff in their various departments, on the use of equipment, on standards and values, on customer service as well as on staff interaction. A poor trained staff could be all it takes to ruin relationships with client.
A Hotel should blow its own trumpet
A hotel during its pre-opening phase must create awareness of its opening. It must inform the public of its offers, services, packages and it must endear the public to its brand. Before opening a hotel must create the feeling of anxiety in the minds of potential clients so that they look forward to patronizing the hotel. These public relations could be engineered through digital marketing and the use of social media, through exciting offers and packages, through discounts and bonuses, bill boards and advertisement.