Frontpage
Nigeria
Customs smashes money laundering gang, seizes $8.06m at MMIA, Lagos
February 4, 2020832 views0 comments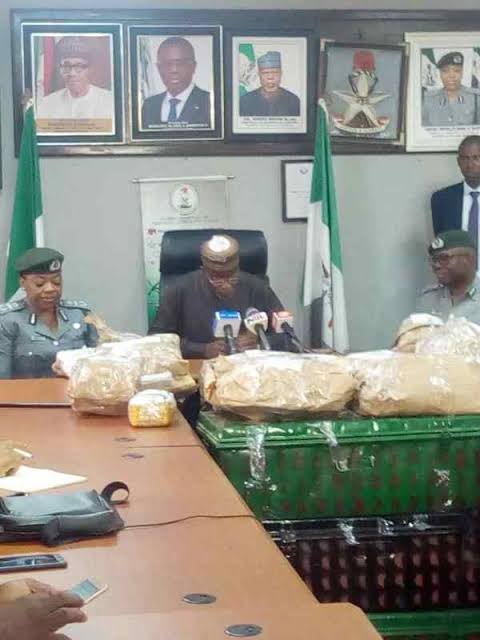 By Samson Echenim 
Working with intelligence information, officers of Nigeria Customs Service have intercepted $8,065,612 suspected to be proceeds of money laundering at Murtala Mohammed International Airport in Lagos.
Hameed Ali, a retired army colonel and controller general of  Customs, while displaying the seized foreign currency stuffed in six "Ghana Must Go" bags at the airport on Tuesday during a media briefing, said owners of the money failed to declared the dollars.
He said, "The money is way too much in excess of what is required by law. The money was not declared in accordance with the law as such movement contravenes. Surprisingly, some of the wrapped cash had names written on them.
"The seizure was made in 20 sealed wraps contained in six Ghana-must-go bags. We have commenced preliminary Investigation and two suspects have been arrested in connection with the money. The two person are in custody."
He added that further investigation will be carried out by the Economic and Financial Crimes Commission before prosecution.
He advised travellers to always declare any cash with them in excess of $10,000 in line with the money laundering and anti terrorism financing laws.
Adewale Adeniyi, controller of the MMIA command of the Customs, said his men acted on credible intelligence to make the seizure.