Companies
Manufacturing
Dangote Cement growth continues, posts N690bn H1 revenue, N357.89bn in Q2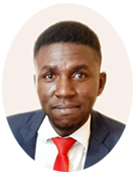 A graduate of Economics and Statistics from the University of Benin. An experienced researcher and business writer in the print and digital media industry, having worked as a Research Analyst at Nairametrics, Voidant Broadcasting Ltd, Entrepreneurs.ng, and currently a Market and Finance Writer at Business a.m. For stories, press releases, exclusive events, call +2347052803696 or send a mail to abuedec@gmail.com.
August 4, 2021708 views0 comments
Dangote Cement, Nigeria's largest company by market value, has posted a robust 57.2 percent year on year revenue growth to N357.89 billion in the second quarter of 2021. This helped to push up half year gross earnings by 44.8 percent to N690.5 billion in the company's numbers.
The number moved up from N222.67 billion a year ago, and its gross profit soared by 61.9 percent year on year to N209.77 billion from N129.57 billion last year.
The broad-based revenue growth posted by the company saw a robust 33.4 percent year on year group sales volume growth during the quarter, helped by better average net realised prices.
A breakdown of the results for the first half of the year, shows that there was a 44.8 percent year on year growth in gross earnings to N690.5 billion at the end of half year, slightly affected by a 36.4 percent increase in the company's cost of sales to N276.1 billion from N202.4 billion same period last year.
Dangote Cement is still riding high on the growth wave with blockbuster topline performance ahead of industry rivals, BUA Cement and Lafarge Africa, in a cement industry currently seeing strong growth on the back of increasing demand for housing infrastructure, major projects such as highways, railways and other road networks being undertaken by the government.
The largest cement manufacturer in Africa, in its Q2 2021 financial statement filed to the local bourse, posted a strong topline performance which trickled down to the bottom line. The group EBITDA margin expanded 275 basis points year on year to 48.4 percent in the second quarter of 2021, powered by a 75 basis points year on year expansion in Nigeria to 60.2 percent, partially offset by an 18 basis points year on year shrinkage in pan-Africa EBITDA margin to 22.3 percent in the reported quarter.
Nonetheless, the EBITDA margin contracted 514 basis points quarter on quarter. The administrative costs for the company were up 13.1 percent year on year from N13.2 billion to N14.9 billion in Q2 2021. The selling and distribution expenses spiked 28.2 percent to N46.5 billion in Q2 of 2021. There was a rise in the company's other income majorly due to higher sundry income, resulting in 84.2 percent year on year growth in operating profit to N150.5 billion in the second three months of 2021.
However, on an annualized analysis of the financial performance of the company, Dangote Cement reported a 74.2 percent year on year surge in earnings before interest and tax (EBIT) to N302.2 billion at the close of the 2021 first operating half from N173.5 billion a year ago.
It is worthy of mention that despite the inflationary pressures dragging high commodity prices across the country and the FX volatility, Dangote Cement's meticulous cost control measures helped it preserve a relatively flat cash cost per tonne. The cost control measures include improved plant efficiency, better fuel mix and general overhead optimisation. Consequently, the company reported 14 percent year on year increase in operating expenses (OPEX) to N118.3 billion which spurred up a 120.8 percent improvement in other incomes of the company to N6.1 billion, while gross profit for the six months period soared 51 percent to N414.4 billion.
After a sharp rise in the interest income and FX gains, the company's finance income rose by a whopping 131.5 percent year on year, from N4.9 billion to N11.4 billion in the review period. The finance cost fell 9.4 percent year on year to N10.7 billion. Accordingly, profit before tax was reported at N151.2 billion, resulting in a healthy 102.1 percent growth year on year.
With a significantly increased effective tax rate of about 20.2 percent, profit after tax was reported at N101.9 billion, indicating a 55.5 percent growth from N65.6 billion in the same period last year. Nevertheless, Dangote recorded strong topline performance with its six months PAT and PBT printing at N191.6 billion and N281.3 billion respectively.
Meanwhile, the EPS for the quarter came in at N5.92 per share compared to N3.85 per share in the prior-year quarter.