capital market
Markets
Dangote Cement rakes in N126.14bn profit from N0.48trn H1 revenues
July 27, 2020811 views0 comments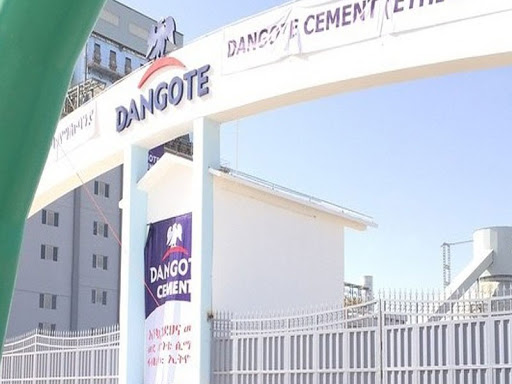 By Omobayo Azeez
---
Dangote Cement, the securities at the Nigerian Stock Exchange (NSE) with the largest market capitalization has reported a profit of N126.14 billion for half year (HY) 2020.
Its released audited financial report for the HY ended June 30, revealed flat growth in sales revenue, even as net profit grew at a relatively faster pace than the previous year's numbers, helped by foreign exchange income of N5 billion during the period.
According to the financials released through NSE, revenue for the period stood at N476.852 billion, up by 1.95 per cent from N467.73 billion, selling 12.114 metric tonnes, down slightly from 12.294 metric tonnes.
Sale of cement and clinker fetched N476.84 billion from N467.604 billion. A breakdown of the numbers according to location showed that Nigeria remained its biggest market, contributing N332.377 billion, rising from N328.287 billion; while its pan-African operations fetched N145.025 billion, compared to N140.088 billion.
Cost of sales was marginally up by 4.79 per cent from N193.172 billion to N202.42 billion, the bulk of which went into fuel and power consumed which gulped N64.497 billion, compared to N62.224 billion in the previous year.
This was followed by material, which consumed N64.058 billion, up from N60.412 billion.
The institution's depreciation and amortization dropped from N32.539 million to N31.571 billion; while salaries and related staff costs climbed marginally up from N16.41 billion to N17.465 billion; among others. This resulted in gross profit of N274.432 billion, against the previous year's N274.558 billion.
Meanwhile, the administrative expenses climbed up from N24.978 billion to N26.051bn, boosted by other admin expenses of N9.036 billion from N9.006 billion; ahead of salaries and related staff costs, which rose to N7.027 billion from N6.339 billion.
Selling and distribution expenses dropped by N2.67 billion or 3.32 per cent from N80.312 billion to N77.642 billion, with the biggest drop recorded in haulage expenses, from N55.796 billion to N50.655 billion; while depreciation dropped from N11.779 billion to N9.977 billion. Salaries and related staff costs rose to N9.821 billion from N8.197 billion; just as advertisement and promotion increased from N3.098 billion, to N5.299 billion.
Other income rose from N2.365 billion to N2.74 billion, particularly sundry income amounting to N2.444 billion from N2.125 billion.