Companies
Dangote Cement taps another LafargeHolcim chief as deputy CEO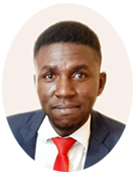 A graduate of Economics and Statistics from the University of Benin. An experienced researcher and business writer in the print and digital media industry, having worked as a Research Analyst at Nairametrics, Voidant Broadcasting Ltd, Entrepreneurs.ng, and currently a Market and Finance Writer at Business a.m. For stories, press releases, exclusive events, call +2347052803696 or send a mail to abuedec@gmail.com.
September 15, 2021961 views0 comments
In just just five months shy of two years after head-hunting Michel Puchercos, then Lafarge Africa chief executive, to cross carpet and lead its cement business, Dangote Industries (parent company of the group) has tapped another former LafargeHolcim executive, Phillip Mathew, as deputy group managing director and deputy chief executive officer of Dangote Cement Plc.
Mathew, it is touted, brings into Dangote cement business his wealth of experience, strategic goals and ambitions to drive growth and expansion.
A regulatory disclosure the company filed with the Nigerian Exchange Limited, stated that Phillip Mathew assumed office in his new positions today, September 15, 2021, and described him as a professional with 34 years of working experience in large global and regional cement industries and has been involved in project management from feasibility to commissioning and stabilisation.
Prior to this appointment he has functioned as process engineer and optimisation manager at Lafarge Philippines, plant manager, technical director, director performance and progress at Lafarge in China and Kuala Lumpur, chief manufacturing officer, while working with multicultural teams in different countries and held several roles, including the recently held portfolio as head of cement excellence manufacturing, Lafarge Holcim, for the Asia-Pacific region; defining the strategic goals and ambitions for cement manufacturing at regional level for a global cement company.
Mathew is a result-driven professional with a progressive management career in large global and regional cement companies, an experienced project manager leading capex projects ranging from small to large size, from initial feasibility studies to commissioning and stabilization, the statement noted, adding that he also has a proven capacity on "soft" projects – implementing systems and operating models, integration of new plants, preparing "operational readiness" of new projects.
In December 2019, Dangote Cement Plc had announced the February 1, 2020 assumption of office of Michel Puchercos as new group managing director/CEO following the expected retirement of erstwhile CEO, Joseph Makoju, on January 31, 2020.
Puchercos had resigned from Lafarge Africa where he held the position of CEO to join Dangote Cement. Now, he will have as deputy another Lafarge former executive who is bringing a lot of experience from manufacturing and production gathered from outside Africa.