Companies
Markets
Dangote Cement's share buy-back until January 2022 gets SEC approval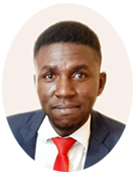 A graduate of Economics and Statistics from the University of Benin. An experienced researcher and business writer in the print and digital media industry, having worked as a Research Analyst at Nairametrics, Voidant Broadcasting Ltd, Entrepreneurs.ng, and currently a Market and Finance Writer at Business a.m. For stories, press releases, exclusive events, call +2347052803696 or send a mail to abuedec@gmail.com.
July 11, 2021280 views0 comments
Africa's largest cement producer, Dangote Cement Plc, has disclosed that the proposed renewal of its share buy-back programme until January 21 2022 has received a positive nod from the Securities and Exchange Commission (SEC).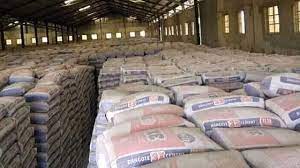 Dangote Cement in a disclosure filed to the Nigerian Exchange Group (NGX) on Friday said the buy-back programme will be executed under the approval granted by the company's shareholders at the annual general meeting of Dangote Cement which was held on 26 May 2021, within the framework provided under Rule 398 (3)(xiv) of the Securities and Exchange Commission's Rules and Regulations and under the approval of the Nigerian Exchange.
The company had announced in December 2020 its plans to repurchase 10 percent of its issued capital via an open market, stating that the programme will be executed under the granted approval by the shareholders of Dangote Cement Plc at the extraordinary general meeting held in January 2020 and will be effected in tranches of two. The programme saw the total number of shares repurchased standing at 40.20 million at an average price of N243 per share, representing 0.24 percent of the company's issued and fully paid ordinary shares while the total value of shares repurchased was N9.77 billion.
A share buy-back is carried out when the management considers the company's share undervalued and thus, reduces the number of outstanding shares which will, in turn, lead to an increase in both the price and demand for the shares in the marketplace. Thus, for the Dangote cement shares, the execution of its previous shares repurchases had no material impact on the company's financial position.
The company further revealed that the share buy-back programme will be undertaken through an open market offer or self-tender, at such times and on such terms as the management of the Company may determine, subject to prevailing market conditions. Meanwhile, the Company will continue to monitor the evolving business environment and market conditions, in making decisions on tranches of the share buy-back programme.