Companies
Manufacturing
Dangote Sugar Refinery's acquisition of Savannah Sugar Refinery gets analysts' nod
July 15, 2020934 views0 comments
Say industry outlook remain strong despite stewing operating environment
Acquisition will increase productive capacity to about 2 million MT per annum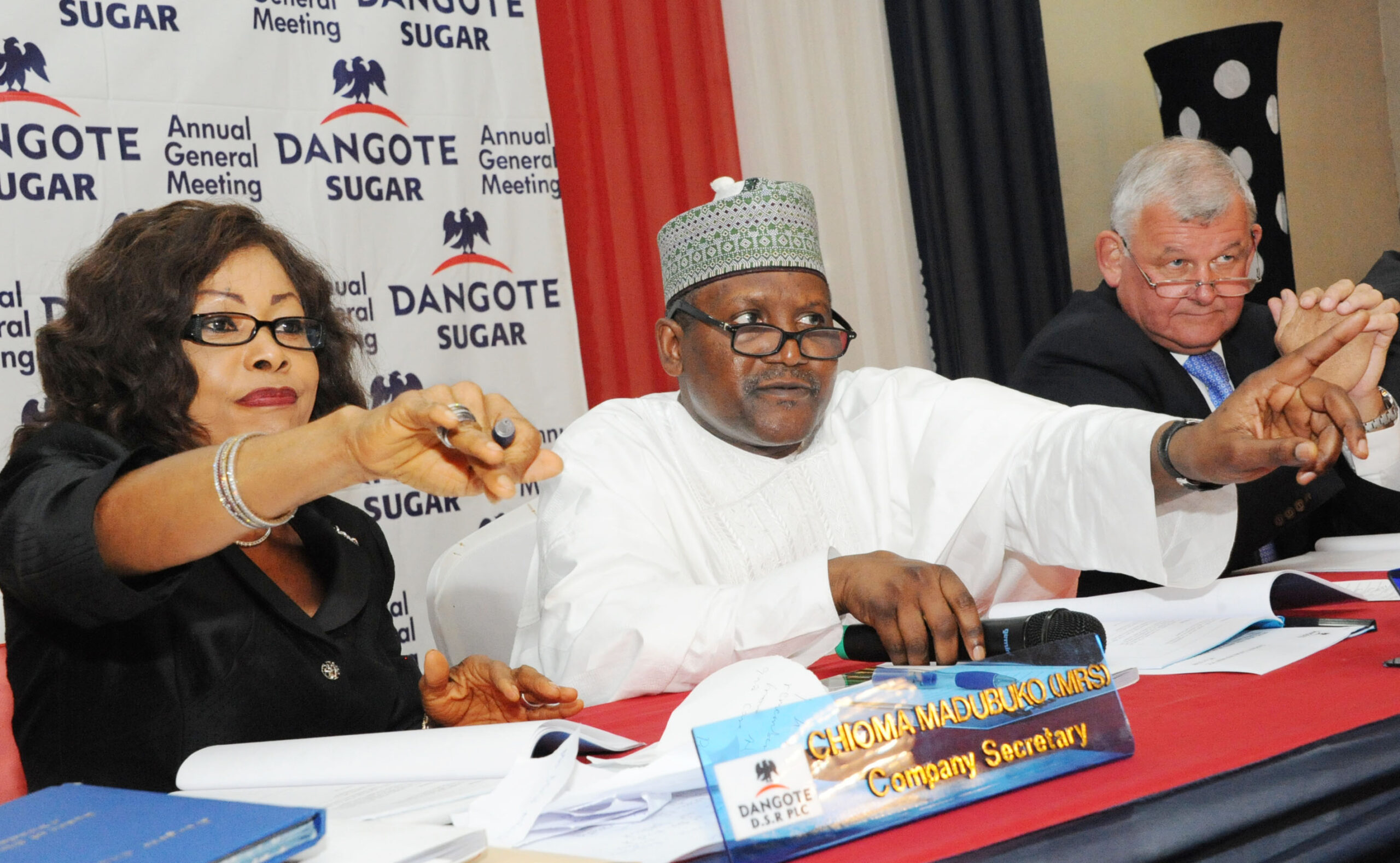 By Charles Abuede
Analysts have lauded the acquisition of Savannah Sugar Refinery as a welcomed development in the sugar production industry, stating that the industry's outlook remain strong despite the harsh operating environment. They have, however, expressed optimism of increased production output in line with the federal government's sugar master plan of 2012.
This is coming barely 12 months after the consent of the shareholders of Dangote Sugar Refinery Plc (DSR) for a formal takeover of Savannah Sugar Company Limited (SSCL).
Dangote Sugar Refinery had acquired Savannah Sugar Company Limited, after the later got the nod from its shareholders during the company's Extraordinary General Meeting (EGM) which was preceded by the 2019 Annual General Meeting. The shareholders voted in favour of amalgamation of the two companies as the sub-Saharan Africa's largest sugar refining firm embarked on the next stage of its backward integration plan to revolutionize the sugar sub-sector of the nation's economy.
According to Aliko Dangote, chairman of the company, "the acquisition was in an effort to enhance production capacity and further increase its market share in the industry with installed capacity to produce 1.44 million metric tonnes annually. The DSR will be leveraging on Savannah Sugar's sugarcane production capacity to enhance production capacity."
A notice of proceedings sent to the Nigerian Stock Exchange, stated that the sugar refinery"is hereby authorised to receive all the assets (including all tax attributes, unutilized capital allowances, tax losses, withholding tax credits and any other tax refunds available subject to the approval of the FIRS), liabilities and business undertakings, including real property and intellectual property rights of Savannah Sugar Company Limited ("SSCL") transferred by SSCL to the company (pursuant to the Scheme of Arrangement between SSCL and its shareholders) upon the terms and subject to the conditions set out in the Scheme of Arrangement without any further act or deed".
Dangote Refinery's strategy to become a global force in sugar production, halting sugar importation and sell locally made sugar within the country and neighbouring countries to the tune of about 2 million metric tonnes per annum has been given thumbs up by industry stakeholders as they said Nigeria's economy will save on foreign exchange, increase employment generation, significantly reduce cost and improve profits maximization.
According to reports in view of the acquisition, resolutions passed at the court ordered meeting held in Lagos, ordered Dangote Sugar Refinery to issue and allot to the shareholders of Savannah Sugar, 146,878,241 ordinary shares of N0.50 each in the share capital, for the 162,756,968 ordinary shares held by the Scheme Shareholders in SSCL.