Companies
Markets
Daraju Industries N10bn debt capital raise to close on Friday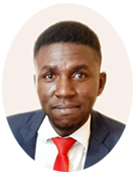 A graduate of Economics and Statistics from the University of Benin. An experienced researcher and business writer in the print and digital media industry, having worked as a Research Analyst at Nairametrics, Voidant Broadcasting Ltd, Entrepreneurs.ng, and currently a Market and Finance Writer at Business a.m. For stories, press releases, exclusive events, call +2347052803696 or send a mail to abuedec@gmail.com.
August 11, 2021406 views0 comments
Daraju Industries Limited, a subsidiary of Ashwah Holdings Limited and one of the leading companies within the fast moving consumer goods sector, with products in the personal care, oral care, household cleaning and laundry care segment, has announced the commencement of its book building process to its 5-year N10 billion fixed rated senior bond issuance programme from the debt capital market.
With the bond issuance by the company under the special purpose vehicle N15 billion programmes in the debt capital market, the company will use proceeds from the programme to further drive its expansion strategy as well as refinancing of its existing debt obligations and also consolidate its debt portfolio.
The company in a statement said, "We are pleased to inform you of the commencement of book building of up to N10 billion 5-year fixed-rate senior unsecured series 1 Bonds under Daraju Industries Funding SPV PLC's N15 billion bond issuance programmes.  The offer opens on Monday 2nd August 2021 and it is scheduled to close Friday 13th August 2021.
"As part of its strategic funding initiative, Daraju is seeking to access the Nigerian debt capital market through a debut bond issuance and plans to utilize proceeds of the bond issuance to refinance existing debt obligations and consolidate the company's debt portfolio," it said.
Meanwhile, Daraju, a company that has a long term issuer rating of BBB by Global Crediting Rating (GCR) and Data Pro, which is underpinned by its established market niche, diversified product portfolio, stable earnings and cash flows, also boasts of strong brand recognition amongst its customer base spread across the country.
With a focus on producing the highest quality products by all local and international standards, the company's products have been certified by ISO with its ISO 9002 certification, as well as all regulatory bodies within the FMCG manufacturing sector in Nigeria.