Okowa presents N367bn fiscal proposal
Ifeanyi Okowa the governor of Delta State Thursday, presented a budget proposal of N367 billion to the state house of assembly for the 2019 fiscal year.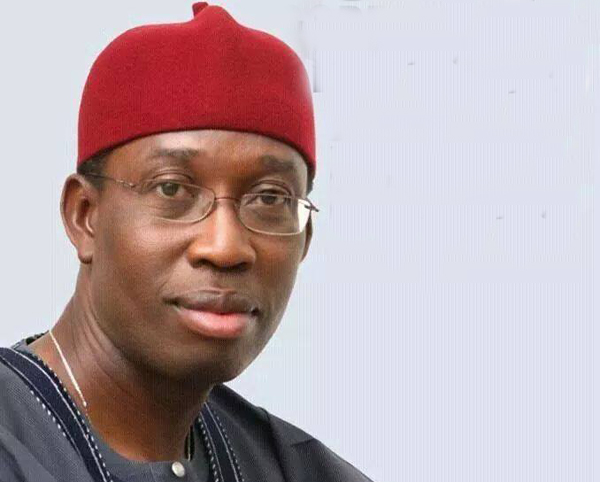 The 2019 budget proposal which is the first from a state governor is 19 percent higher than the N309 billion budget size for the 2018 fiscal year.
Okowa christened the 2019 budget as, "Budget of Sustainable Growth."
A break down of the budget proposal by the governor revealed that the capital expenditure in the projected budget will gulp the sum of N210 billion which represents 57.21 percent of the overall projected budget, while the sum of N157.1 billion or 42.79 percent of the budget would be spent on recurrent expenditure.
Comparing the proposed figures to what was obtainable for the 2018 fiscal year, the governor noted that of the N309 2018 total budget, 48 percent or N147.3 billion was spent on recurrent expenditure while N161.6 billion went to capital expenditure which represents 52 percent.
Presenting the budget at a well attended session of the Delta State House of Assembly at plenary presided over by the speaker, Sheriff Oborevwori, Okowa disclosed that the projected 2019 budget proposal would enable his administration consolidate on the successes and achievements of his administration.
He said: "Despite the fluctuating fortunes of the economy in the last three-and-half years, I humbly note that our state has continued to forge ahead; workers are paid regularly, thousands of previously unemployed youths are gainfully employed, and many of our people now enjoy better facilities in terms of roads, water, education and health.
"Agriculture has received a strong boost with many cluster farms springing up in different parts of the State and, even more importantly, our people remain committed to peace and harmonious living".
He asserted: "We shall build on this stable growth to position Delta State as a dynamic economy for the future; indeed, a Stronger Delta beckons."
Deeper details of the projected budget revealed by the state government indicates that road infrastructure took the greatest chunk of the proposal with a sum of N79.6 billion while the education sector would gulp the sum of N26.8 billion.