Finance
Frontpage
Demand pressures tail bite economy as FX inflows fall 27% to $18.4bn in Q2'21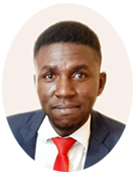 A graduate of Economics and Statistics from the University of Benin. An experienced researcher and business writer in the print and digital media industry, having worked as a Research Analyst at Nairametrics, Voidant Broadcasting Ltd, Entrepreneurs.ng, and currently a Market and Finance Writer at Business a.m. For stories, press releases, exclusive events, call +2347052803696 or send a mail to abuedec@gmail.com.
December 6, 2021213 views0 comments
The Nigerian economy recorded a marked quarterly decline in inflows of foreign exchange by as much as 27 percent, and by 16 percent year on year, to $18.4 billion in the second quarter of 2021, recent data obtained from the Central Bank of Nigeria (CBN) quarterly statistical bulletin have shown.
The recorded amount represents the lowest quarterly inflow since the first quarter of 2017. And during the period under review, Nigeria's gross external reserves printed marginally at $36.26 billion despite the earnings the country was supposed to have received from the rally in oil prices.
The data further showed that during the review period, foreign exchange (FX) inflows through the Central Bank also fell by 14 percent quarter on quarter to $6.5 billion on the back of a 25 percent quarter on quarter reduction in foreign exchange inflows from non-oil sources.
The quarter on quarter decline was primarily driven by a decrease in FX inflow from the CBN's swap positions to $1.5 billion from $3.1 billion in the first quarter of 2021. During this period, Nigeria's FX reserves fell to $33.1 billion, their lowest level in four years.
Read Also:
The data analyzed from the quarterly statistical bulletin produced by the apex bank, reflects a 32 percent quarter on quarter reduction in foreign exchange inflows through autonomous sources to $11.9 billion; while invisible foreign exchange inflows, which comprised about 93 percent of autonomous inflows, fell by 34 percent quarter on quarter due to similar percentage decreases in inflows into domiciliary accounts and over-the-counter (OTC) purchases.
In response to the drop in FX inflows and increased demand pressure, analysts at FBNQuest Capital Research noted that the CBN implemented a series of measures, including switching to the importers and exporters (I&E) NAFEX rate of N411 per dollar from the previous official rate of N379 for the greenback, and suspending forex sales to Bureau de Change operators (BDCs).
"In contrast to the quarter on quarter reduction in FX inflows, total FX outflows through the economy increased by 5 percent quarter on quarter to $9.8 billion. However, FX outflows through the CBN, which accounts for the bulk of outflows, increased by 2 percent year on year to $8.9 billion. We see from the data that the CBN's FX interventions grew 15 percent quarter on quarter, and 35 percent year on year, during the quarter."
They also noted that the CBN's largest intervention was on the secondary market intervention sales (SMIS) window, which consumed $1.5 billion or one percent quarter on quarter of total FX outflows as CBN's sales to the segment grew 8 percent, quarter on quarter, to $1.4 billion, higher than its $1.1 billion foreign exchange sales to Investors & Exporters' NAFEX window.
"As seen from the above, the data support CBN's move to halt sales of scarce FX to BDCs, and channelling the same to more formal segments of the window that require the FX for productive purposes," FBNQuest analysts noted.