Markets
DLM Capital Group's N20bn CP gets FMDQ registration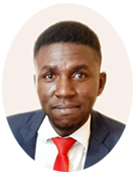 A graduate of Economics and Statistics from the University of Benin. An experienced researcher and business writer in the print and digital media industry, having worked as a Research Analyst at Nairametrics, Voidant Broadcasting Ltd, Entrepreneurs.ng, and currently a Market and Finance Writer at Business a.m. For stories, press releases, exclusive events, call +2347052803696 or send a mail to abuedec@gmail.com.
November 17, 2021213 views0 comments
The FMDQ Securities Exchange Limited has approved the registration of DLM Capital Group's N20 billion commercial paper (CP), a decision that is believed could aid the strategic move to achieve the development bank's mandate of supporting its retail and consumer finance business.
The company said in a statement that the approval for listing on its platform followed the conduct of a due diligence by its Board Listings and Markets Committee.
DLM Capital Group is a development investment bank in Nigeria that provides innovative solutions to economic and social development problems. It comprises subsidiaries in bespoke corporate finance advisory, trustee, asset management, and securities trading arms, to sovereign/sub-sovereign entities as well as private and non-private corporations.
Sonnie Ayere, the group chief executive officer and managing director, DLM Capital Group Limited, stated that the group was pleased to have its N20 billion CP issuance programme quoted on the FMDQ Exchange.
"The funding programme is an important strategic move towards achieving the DLM Capital Group's developmental mandate of supporting the sustainable growth of small and medium-sized corporates across the country in addition to supporting our growing retail and consumer finance business," Ayere said.
The commercial paper programme was sponsored by FBNQuest Merchant Bank Limited, a registration member (quotations) of the FMDQ Exchange.
Patrick Mgbenwelu, head, investment banking, FBNQuest Merchant Bank, at the listing, said "FBNQuest Merchant Bank Limited is pleased about its role as lead arranger on the quotation of DLM Capital Group Limited's N20 billion CP programme and its plans on the subsequent issues under the programme.
"FBNQ Merchant Bank's role reinforces our commitment to support medium and large companies in accessing the capital market for raising short, medium and long-term funding for their working capital requirements and capital expansion," he stated.