Frontpage
Markets
DMO takes FGN's multi-tranche $4bn Eurobonds to NGX for listing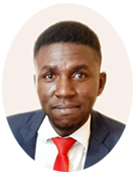 A graduate of Economics and Statistics from the University of Benin. An experienced researcher and business writer in the print and digital media industry, having worked as a Research Analyst at Nairametrics, Voidant Broadcasting Ltd, Entrepreneurs.ng, and currently a Market and Finance Writer at Business a.m. For stories, press releases, exclusive events, call +2347052803696 or send a mail to abuedec@gmail.com.
February 2, 2022347 views0 comments
The federal government of Nigeria on Monday listed $4 billion worth of its Eurobonds on the platform of the Nigerian Exchange Limited (NGX) through the Debt Management Office (DMO) in a transaction that Chapel Hill Denham Advisory Limited acted as  domestic book runner, and FSDH Merchant Bank Limited was financial adviser to the transaction, respectively, the NGX announced on Wednesday.
The exchange in a statement said the Eurobonds were issued in three tranches: 7-years $1.25 billion at 6.125 percent per annum; 12-years $1.5 billion at 7.375 percent per annum, and 30-years $1.25 billion at 8.250 percent per annum, as part of the fund-raising for the implementation of the 2021 Appropriation Act.
"NGX continues to thrive as a multi-asset securities exchange providing access to a diversified range of assets including equities, fixed income, Exchange Traded Products (ETPs).
"In 2021, NGX facilitated capital raising in 2021 of over N7.13 trillion across asset classes for both public and private corporations. Furthermore, through its vast network of Trading License Holder Firms and an integrated trading platform, NGX provides institutional and retail investors access to one of the most liquid markets in sub-Saharan Africa," the NGX noted in its statement.
The government, expecting a successful outing, will be mindful of the costs and the attendant risks in terms of pricing and tenor in the determination of the Eurobonds issue.