Frontpage
Markets
Domestic equities: After N29.5bn loss, trading kick-starts on mixed sentiments with stock-opting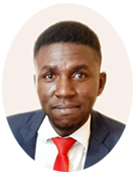 A graduate of Economics and Statistics from the University of Benin. An experienced researcher and business writer in the print and digital media industry, having worked as a Research Analyst at Nairametrics, Voidant Broadcasting Ltd, Entrepreneurs.ng, and currently a Market and Finance Writer at Business a.m. For stories, press releases, exclusive events, call +2347052803696 or send a mail to abuedec@gmail.com.
February 21, 2022262 views0 comments
In this trading week on the domestic equities market, investors and traders are expected to get ahead in their projections that bargain buying activities would drive a modest positive performance in the market. However, the new week is expected to start off with mixed sentiment, amid cherry-picking activities.
On the local bourse last week, there was a slight recovery in the banking space as investor sentiment across the equities space took a negative turn with a N29.5 billion loss, while the market traded bearishly with most of the sectors closing in the red. As a result, the bourse recorded a marginal loss as the benchmark index fell 0.13 percent week on week to print at 47,140.5 points. As such, the market year to date return moderated to 10.4 percent from the previous 10.5 percent, while market capitalisation fell week on week to settle at N25.43 trillion from N25.47 trillion the previous week.
Furthermore, the average volume and value traded last week increased 22.7 percent and 50.8 percent week on week to 326.6 million units and N5.7 billion, respectively. Across the sectoral front, performance was bearish as 4 out of 6 indices declined. Topping the laggards' chart, the Oil & Gas and Banking indices lost 3.4 percent and 0.7 percent week on week, respectively, following sell pressure on Seplat Energies (-5.9%), Oando Plc (-2.0%), Sterling Bank (-5.8%), and Ecobank International (-4.0%).
Similarly, the Industrial Goods and ICT indices shed 0.3 percent and 0.1 percent week on week, one after the other, on price decline in Lafarge Africa (-1.3%), Dangote Cement (-0.5%), Airtel Africa (-0.9%), and Computer Warehouse Group (-9.8%). In contrast, the Consumer Goods and Insurance indices outperformed the broad market, up 2.3 percent and 1 percent week on week, respectively, due to price appreciation in Guinness Nigeria (+15.7%), PZ (+5.4%), NEM Insurance (+20.8%), and Mutual Benefit Assurance (+7.7%).
Investor sentiment, as measured by market breadth, waned to 1.10x from 1.14x in the previous week as 43 stocks gained, 36 lost and 73 were unchanged.
The NGX 30 Index increased by 0.07 percent to close at 1,806.29 points as against 1,804.19 points on the previous close. At the close of the week, market turnover closed with a traded volume of 185.13 million units. United Capital and Guinness Nigeria were the key gainers, while Sterling Bank and First Bank Holding were the key losers.