Finance
Domestic Equities Market: Negative GDP fails to dampen bullish momentum in local equities
December 3, 20201.7K views0 comments
By Charles Abuede
Investors, analysts see bullishness from more profit-taking activities this week
The Bulls re-emerged at the close of last week shrugging off concerns at the start of the week after the National Bureau of Statistics' GDP report confirmed a recession in Q3. Specifically, the positive drive of the market was on the back of bargain-hunting on fundamentally sound tickers in sectors that had posted impressive real GDP growth like cement, telecommunications, financial institutions and food and beverage and tobacco. However, investors anticipate more profit-taking activities this week.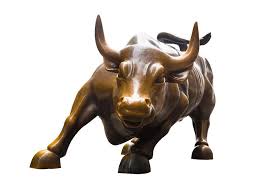 Last week, the Stocks returned to winning ways as investors positioned in Dangote Cement (+6.1%), Airtel Africa (+7.0%) and BUA Cement (+4.8%). Consequently, the NSE All-Share Index closed in the green, rising 2.19 per cent week for the week to settle at 34,885.51 points. Similarly, YTD return improved to 29.97 per cent while market capitalisation rose by N390.3 billion from the previous week to N18.23 trillion.
However, the market activity level declined as average volume and value traded fell 84.1 per cent and 28.1 per cent to 363.2 million units and N5.2 billion. The top traded stocks by volume were Zenith Bank (251.5 million units), Transnational Corporation (176.2 million units) and Access Bank (146.1 million units) while Zenith Bank (N6.1 billion), GTB (N3.3 billion) and Dangote Cement (N3.1billion) led by value.
Consequently, there was a bullish performance across sectors as 4 of 6 indices trended northward week on week. The Industrial Goods index led gainers, up 4.4% on the back of buying interest in Dangote Cement  (+6.1%) and BUA Cement (+4.8%). Trailing, the AFR-ICT and oil & gas indices rose 4.1 per cent and 0.6 per cent respectively due to price appreciation in MTN (+1.3%), Airtel Africa (+7.0%), 11 Plc (+9.9%) and TOTAL (+0.1%).
Furthermore, bargain hunting in NEM (+81.6%) and WAPIC (+7.3%) drove the Insurance index higher by 0.3%. Conversely, the banking and consumer goods indices lost, down 1.3 per cent and 0.5 per cent following sell-offs in Wema Bank (-9.1%), Unity Bank (-5.1%), Honeywell Flour (-10.8%) and Champion Breweries (-9.4%).
Meanwhile, investor sentiment as measured by market breadth (advance/decline ratio) strengthened to 0.7x from 0.4x as 27 stocks advanced against 40 that declined. The top-performing stocks for the week were NEM (+81.6%), UAC- Property Development Company (+32.5%) and Neimeth (+12.0%) while Japaul Oil (-11.1%), Honeywell Flour (-10.8%) and Custodian Pensions (-10.0%) were the laggards.
The NSE 30 Index rose by 0.26 per cent to close the week at 1,487.64 points as the market turnover closed with a traded volume of 102.70 million units. Unilever and FBN Holdings were the key gainers, while Guinness and Guaranty were the key losers.