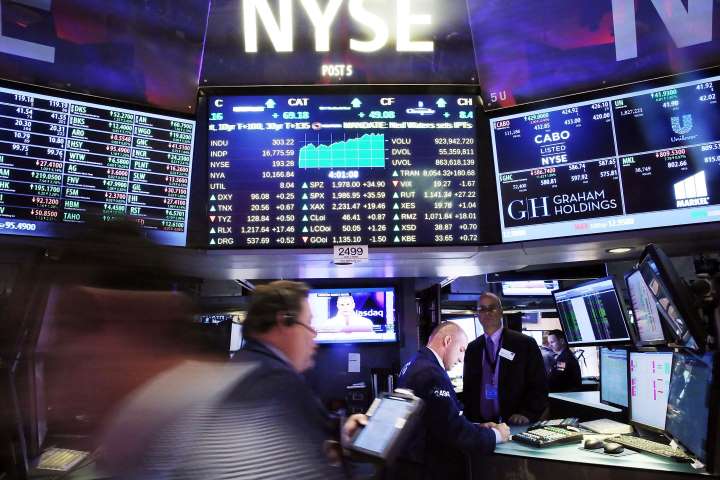 The ease in tension between US and Iran has resulted in the US stock index futures experiencing a good standing on Thursday morning.
Around 7:20 a.m. ET, Dow Jones Industrial Average futures were up by 114 points and indicated a gain of 178 points at the open. S&P 500 and Nasdaq 100 futures also rose.
Wall Street is coming off a solid performance on Wednesday that led the Nasdaq Composite to intraday and closing record highs. The S&P 500 also posted an intraday all-time high after President Donald Trump said Iran appeared to be "standing down" after firing a barrage of missiles at military bases housing U.S. troops in Iraq.
The attack was in retaliation for the US killing of Iranian Gen. Qasem Soleimani. Trump also suggested the US would be open to negotiations with the Islamic Republic.
"We must all work together toward making a deal with Iran that makes the world a safer and more peaceful place," Trump said.
Those remarks — coupled with the fact that no U.S. casualties were reported from the attack — soothed investor fears of further escalation between the two countries. They also quelled worries of a sharp jump in energy prices.
Crude prices traded just below $60 per barrel on Thursday, well below their recent highs of more than $65 per barrel. The move towards safe haven assets such as gold and Treasurys has also reversed. Gold futures are trading off a near seven-year high while the 10-year Treasury yield was at 1.87%. Earlier in the week, the benchmark rate broke below 1.8%.
On the data front, the latest weekly jobless claims numbers will be released at 8:30 a.m. ET.
Market participants are also likely to closely monitor a flurry of speeches from policymakers at the US central bank.
Minneapolis Fed President Neel Kashkari, New York Fed President John Williams, Richmond Fed President Tom Barkin, Chicago Fed President Charles Evans and St. Louis Fed President James Bullard will all deliver remarks on the world's largest economy at separate events on Thursday.
In corporate news, Kohl's shares dropped 6% in the premarket after issuing earnings guidance to the low end of their fiscal 2019 forecast. L Brands, meanwhile, slid around 4% after the Victoria's Secret parent company said it expects fourth-quarter earnings to come in around $1.85 per share, below a previous estimate of $2.
Meanwhile, Bed Bath & Beyond pulled back more than 11% on news it is delaying the closure of 20 stores until fiscal 2020.