By Samson Echenim
There is no gainsaying that Dubai is a popularly incredible emirate, whose records of world's firsts keep swelling each year. What was once a modest fishing village on the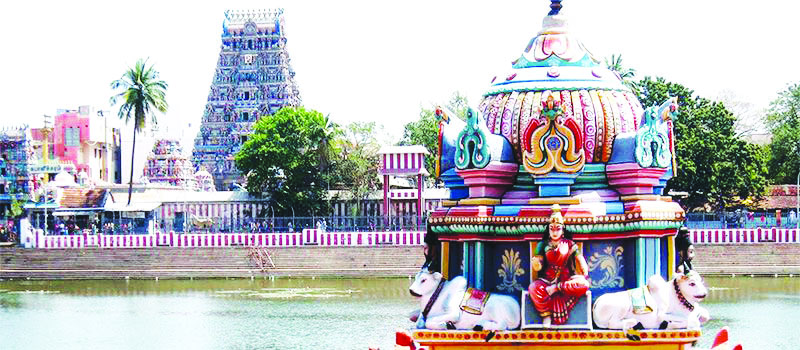 Arabian Gulf has grown into the City of Gold. With that new status comes a long list of superlatives. In fact, Dubai just wrapped up hosting its first Guinness World Record festival. Whether it's dining out in the world's largest vegan restaurant or having a stay-cation in the world's tallest hotel, for residents of Dubai, going big is going home. But it isn't just locals who get to live out these extremes. With help of Travepulse, Traveller & Hospitality brings you top 10 world records you can experience while travelling in Dubai.   
Burj Khalifa
The world's tallest, it makes sense this 2,720-foot-tall building holds other records. For example, its elevator travels the longest distance, its restaurant and outdoor observation deck are the world's highest and its 108th floor is the highest occupied floor in the world. If you think living in the Burj Khalifa would be cool, just remember you'll have to share your home with more than 1 million annual visitors. According to TripAdvisor, the Burj Khalifa is Dubai's top-visited tourist attraction. It was also the designer's inspiration behind the world's most expensive shoes, currently on display in Dubai.
Burj Al Arab
The most expensive property you can buy on the new Monopoly Dubai game is the Burj Al Arab. This iconic sail-shaped hotel was the world's first "7-star hotel" when it opened in 1999. Technically, there's no such thing as a 7-star—or even 6-star—hotel, but the description fits. Expect to see Rolls Royces and celebrities arriving via helicopter. Containing no standard-sized rooms, suites are the only thing available and they run around $1,200 or more a night.
Star of Taiba
It's impossible to visit Dubai's famous gold souk, often called the world's largest gold market, without seeing the "Star of Taiba." This 141-lb., multi-million-dollar monstrosity is on display in the window of Kanzz Jewellers. Next to it is a certificate announcing its status as the world's largest ring. Made of 21-carat gold, the ring is adorned with more than 10 pounds of diamonds and more than 600 Swarovski crystals.
The Dubai Frame
At nearly 50-stories tall, the world's largest picture frame is one of the first monuments you question when you arrive in Dubai. Even the residents were asking why it was built between 2013 and 2018 when it opened. No one knew why the world needed a picture frame so big it would have elevators inside it. Today, we have the answer. Those elevators take tourists to the top for panoramic views of Old Dubai and New Dubai. While the reception has been mostly positive, it's also believed to be the world's biggest stolen building.
XLine
One of the best ways to see Dubai is from the air on the world's longest urban zipline. There are actually two Xlines that stretch for more than a kilometer and allow riders who go headfirst, Superman-style, to reach speeds of nearly 50 mph. While it's an experience you'll never forget, it's not cheap. Tickets start around $175 for a solo ride.
The Dubai Fountain
Sure, Rome's Trevi Fountain is the perfect place to take a selfie, but it doesn't light up quite the way The Dubai Fountain does. That's because, at more than two soccer fields long, it's the world's largest choreographed fountain system. The 5-minute nightly performances are free to watch, but it's recommended that you spend $18 on a ticket to see it from the boat that sails Dubai Lake in front of Dubai Mall.
The Dubai Mall
Depending on which article you read, The Dubai Mall is either the world's largest or second-largest. According to Business Insider, it was the largest until the New Century Global Centre opened in China in 2013. Regardless, it's big enough to house more than 1,300 retail shops, along with an aquarium and underwater zoo with more than 33,000 animals and an indoor ice-skating rink. When you get hungry or thirsty, there are more than 200 food and beverage vendors to choose from.
Dubai Metro
Dubai might have the world's most luxurious Uber rides—even a regular economy Uber car is usually a BMW or a Lexus—but it's the Red Line on Dubai Metro that is officially recognized by the Guinness Book of World Records as the world's longest driverless metro line. It runs for just over 32 miles and covers 29 stops in the heart of Dubai. Its cabins are air-conditioned and fares are anywhere from $1-$5, depending on distance travelled and class. Of course, Dubai has a "Gold Class."
Dubai Miracle Garden
Just down the road from the world's largest theme park, IMG Worlds of Adventure, grows the world's largest natural flower garden. That's almost as big as the gardens at Versailles. However, Dubai Miracle Garden boasts of more than 150 million flowers, approximately more than 150 times as many flowers as the famous French Garden. It's also home to 15,000 butterflies and the world's largest butterfly garden.
Palm Jumeirah
Besides the Burj Khalifa, Palm Jumeirah might be the most sought-after address for Dubai residents.
This artificial archipelago is in the shape of a palm tree with 17 fronds filled with thousands of luxury apartments, mansions, hotels, restaurants and resorts. It's often called the world's largest manmade island, although that title may belong to its neighbor, Palm Deira, which is still under construction. When complete it will cover 6 square miles out in the Arabian Gulf.