Frontpage
Duping citizens: Nigeria shares N7.23trn, but comes out worse off in 2020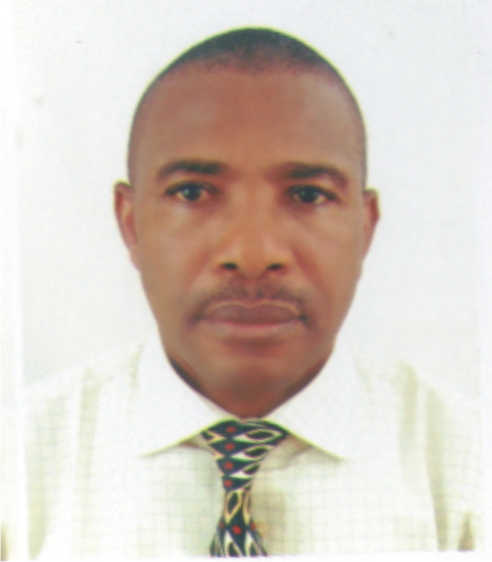 Ben Eguzozie is business a.m. regional lead based in Port Harcourt, providing regional and national  coverage for economy, business and finance
You can contact him on ben.eguzozie@businessamlive.com with stories and commentary.
July 5, 2021181 views0 comments
With broken economic system‭; ‬insincere governance‭ ‬
FG receives N3.04trn‭; ‬States/LGs‭: ‬N4.18trn
FG claims 10.5m people lifted out of poverty‭; ‬World Bank says 7m‭

 

‬in extreme poverty
Unemployment soared 33.3%‭; ‬inflation 18%
Although there was a slump in its oil-driven revenue due to the onset of the Covid-19 global pandemic, Nigeria's federal government, its 36 sub-nationals with their 774 local government councils shared in excess of N7.23 trillion in 2020, a new report has shown. But with a broken economic system, and insincere governance the central government and its sub-nationals could not manage the huge earnings in 2020, but rather turned out to be the worst-off ever.
Today, while the Nigerian government is celebrating the arrest of its citizens, its West African neighbour, Ghana, has the big news of welcoming Toyota, world's leading vehicle manufacturing behemoth, which has just opened a plant in the country – certainly to sell in Nigeria. Nigeria banned Twitter, and has been losing N6 billion daily in revenue since June, but Ghana has welcomed Twitter into its territory.
Of the N7.23 trillion earned in 2020, the Federal Government led by Muhammadu Buhari and its ministries, departments and agencies (MDAs) received a princely share of N3.04 trillion, which is 42.05 per cent of the total revenue. The entire 36 states and the Federal Capital Territory Abuja with their 774 local government areas shared N4.18 trillion or 57.95 per cent.
According to the Economic Confidential, the N4.19 trillion shared by the states and their local government councils in the year of virus is N232 billion less than the N4.4 trillion they received in the previous year, 2019.
COVID-19 is truly exposing the current Nigerian government for what it is – as one sharking its responsibility to its citizens and outrightly engaging in grand duplicity of its people. Given the huge earnings in 2020, the country saw its worst socio-economic performance ever in history. The reason why this is so glaring is that, with a world that was caught up by an invisible coronavirus, with no respect for status, geography, race and the power that anyone possesses, and happening simultaneously, it is possible to measure like for like, level for level, how different governments are treating their citizens. In the case of Nigeria, governments across different strata were tested and found out, and truly came short of expectations.
The Buhari administration's recent claim of lifting 10.5 million people out of poverty between 2019 and today was clearly rubbished by the World Bank's Nigeria Development Update (NDU) in June, which indicated that no less than 7 million Nigerians slipped into extreme poverty in 2020.
Additionally, the global lender said Nigeria has the world's largest number of people without access to electricity; unemployment soared by Q4 of 2020 to 33.3 percent; while inflation posted 18 percent by March this year. All these utterly question President Buhari government's criteria in arriving at its bogus number of poverty alleviation.
Economists at the South-South chapter of Institute of Chartered Economists of Nigeria (ICEN) told this newspaper of their strong concerns at the state in which Nigeria is in. "It is quite depressing and socio-economically foreboding," an ICEN member said. They echoed the World Bank's NDU that more Nigerian masses would lose 10 years of economic gain under the Buhari administration.
Economically oppressed, politically manipulated, psychologically harassed, sociologically displaced over the decades, Covid-19 is helping Nigerian citizens see clearly how they have been abused, denied, neglected and dehumanised by their governments. And Nigeria has had governments since the colonialists left 60 years ago. Because of the COVID-19 lockdown, unable to go out of their houses to forget not having electricity, Nigerian citizens knew that truly their governments have been deceptive and clueless with solving the country's power supply problem.
Earning hefty revenues becomes meaningless if they are not channelled into productive sectors of the economy. The current central administration has since 2016 nursed a throat for borrowing – especially external. At the last count, the Debt Management Office (DMO) put the country's total debt at over N32.9 trillion or $86.3 billion.
Like the federal government, the states equally earned hugely in 2020, but none was able to churn out increased production. The reason why unemployment and poverty multiplied across the states.
Among the top earning sub-nationals are: Lagos, the nation's financial capital, recently listed among the most unliveable cities in the world. The nation's economic behemoth got a total of N299.57 billion in the year under review. It was followed by Delta, an oil-rich state with N247.25 billion; Akwa Ibom, a fellow oil state received N212.35 billion; Rivers got N198.87 billion; Kano, the northern commercial state, N174.93 billion; Bayelsa, a littoral oil state received N152.54 billion; Katsina, home state of current president Muhammadu Buhari, N130.23 billion; Oyo, with capital Ibadan as Africa's second largest city, got N127.89 billion. Kaduna and insurgency harried north-eastern Borno closed the top 10 states with N124.11 billion and N115.25 billion, respectively.
The top five states: Lagos, Delta, Akwa Ibom, Rivers and Kano cornered over 25 percent of the total allocation to the states and their local government councils in the 12 months of 2020. The report further disclosed that Edo and Ondo states which are oil-producing sub-nationals got N99 billion and N97 billion respectively.
The bottom 10 states are: Abia, with N86.71 billion; Cross River, N86.12 billion; Yobe, N84.30 billion; Zamfara, N82.90 billion; Taraba, N82.54 billion; Kwara, N77.04 billion; Ekiti, N74.56 billion; Nasarawa, N73.57 billion; Ebonyi and Gombe closed the bottom rang with N73.41 billion and N72.46 billion respectively.
The lowest five states: Kwara (N77.04 billion), Ekiti (N74.56 billion), Nasarawa (N73.57 billion), Ebonyi (N73.41) and Gombe (N72.46 billion), each earned less than N80 billion in the 12 months of 2020.
That's not all. COVID-19 has shown how broken Nigeria truly is, in all ramifications. With a clearly broken economic system, the virus exposed a system managed as a trading concern, with no clear economic direction, at best throwing money at everything, largely through the Central Bank of Nigeria, exhibiting no sophisticated management acumen of the economy. That's why the government economic managers like to talk about foreign reserves as if it is money available as savings that they have made. Each state waits every month with a plate to receive a meal-ticket from the federal government, without ever trying to venture into some economic ventures to raise internal revenue.
Factors that determine federal revenue allocations to states and local government councils from the Federation Account are: population, resource derivation, landmass, terrain, revenue effort, school enrolments, health facilities, water supply and equality of the beneficiaries.
But these parameters hardly ever change anything in the lives of the citizens in the various states and LGAs. The northern states are among the top-earning states under many of these parameters – yet poverty is highest in the region – now further harried by terrorism, banditry and kidnappings.
The penchant of Nigerian governments to dupe citizens is consistently reflected in how population figures are manipulated, as well as the monumental failings in education, healthcare, water and housing provision, among other social amenities for which citizens are denied or shortchanged. This failure of government and its brokenness is highlighted by the state of insecurity across the length and breadth of the country. It is now such that in many areas that government is supposed to be in the lives of the people, the people are left to take care of themselves. Citizens therefore live largely and make things run for themselves in spite of the government.