Ewherido
Echoes from LAC AGM and investiture of new leadership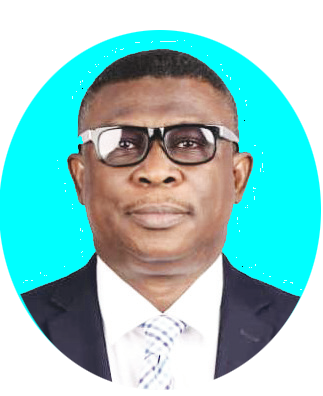 Ewherido, ACIIN, ACIB, is the Managing Director of Titan Insurance Brokers and can be reached on +2348132433631 or titan.insuranceng@gmail.com
December 10, 2018955 views0 comments
The Lagos Area Committee (LAC) of the Nigerian Council of Registered Insurance Brokers (NCRIB) had a change of leadership last Thursday when Mrs Bukola Ifemade, erstwhile vice chairman, became the ninth chairman of the LAC. She is also the third female member to assume that position. Her investiture was preceded by the 2018 annual general meeting of the LAC.
The organising committee of both events used the opportunity to bring in guest speakers to "torment" brokers on the "cup they must drink" to move forward. Speaking on "Insurance Broking and Emerging Investment Cultures" during the AGM, Lekan Ajisafe, chairman, Post Assurance Insurance Brokers, advised brokers to latch on to the technology-driven markets both as an investment tool and to grow their insurance businesses. He acknowledged that every new business comes with a risk, so players in the emerging market sectors surely need to take up insurance policies to take care of unforeseen events. In addition, brokers can look into these new businesses to diversify their sources of income by investing in the sector.
The technology-driven businesses he listed include mobile digital wallet and transportation and logistics for online shoppers. He did acknowledge that these are new areas to many brokers who need to spend some time to acquire the requisite skills and knowledge. In other words, he was telling old dogs to learn new tricks and that is where the real challenge lies.
But our "chief tormentor" was to come later in the day in the person of Gbenga Oyebode, a Senior Advocate of Nigeria (SAN) and chairman of the law firm of Aluko and Oyebode (Barristers, Solicitors and Trademark Agents), long term serving chairman of Access Bank Plc (2005 to 2015), director of MTN and Nestle; and chairman of CFAO. His citation was intimidating and he did not disappoint when he started delivering his paper. He gave some of the statistics that have become sources of embarrassment to professionals in the insurance industry. The gross premium underwritten by the insurance industry in 2017 was about N364 billion ($1 billion) compared to South Africa, which has been posting over $50 billion gross premium since 2012. The contribution of the insurance industry to Nigeria's gross domestic product (GDP) is less than one percent, while insurance penetration in Nigeria, Africa's leading economy, is just 0.3 percent. The average insurance penetration in Africa is 2.6 percent.
He advised brokers and other insurance professionals not to cry over spilled milk, but explore ways to reverse the embarrassing statistics. He said the insurance industry should look the way of banks to draw some inspiration.
He spoke about the recapitalization of banks to a minimum of N25 billion during  Professor Charles Soludo's time as the Governor of the Central Bank. In my opinion, while insurance companies (underwriters) might need to increase their capital base, analogy between the capitalization of banks and insurance companies is not straightforward. This is because, unlike banks, insurance companies, by their nature, punch way above their weight. In other words, an insurance company can assume a risk way above its capacity, retain the proportion that is within its retention limit and co-insure or reinsure the balance. But there is no arguing the fact that increased capital base will enable insurance companies to retain more percentage of the businesses it underwrites than they currently do.
The other issue he raised was how banks used technology to drive growth. This is a more straightforward analogy with the insurance industry. At the annual conference in Abuja, speaker after speaker had identified technology as a key tool to increase insurance penetration and drive insurance growth. Oyebode had listed some factors inhibiting growth of insurance in Nigeria: poor distribution channels, lack of awareness, lack of financial inclusion, dearth of skilled labour and low capital base by underwriters.
Technology can be deployed to help solve the first three problems that Oyebode identified above. As at December 2017, Nigeria had 144 million active mobile phone lines and these are veritable vehicles to distribute insurance, sell micro insurance, increase penetration and ensure that more Nigerians are financially included as far as insurance is concerned. But there are regulatory bottlenecks which the insurance regulatory body, National Insurance Commission (NAICOM) and the Nigerian Communication Commission (NCC) need to sort out before mobile phones can be effectively used for distribution of insurance products. Technology is one of the major vehicles South Africa, Kenya, Uganda and some other African countries are using to drive insurance growth.
The new chairman of the LAC rounded up the day with her acceptance speech. As if responding to some of the issues Oyebode raised, she said she would carry on with the programmes of the LAC, which her predecessors started, but with modifications where necessary.
These programmes include career talks in secondary schools with donations of books and other gifts, and market visits to educate the populace and market men and women, in particular, on the importance of insurance to their businesses, families, children and wards.
Mrs. Ifemade also promised to continue with lectures and workshops where LAC members come together to learn new ideas, discuss market developments and other issues that relate to the insurance profession, business and, more importantly, the well-being of brokers. In addition, she said there will be technical trainings for LAC members across cadres on updates regarding various technical parts of the insurance profession, first as insurance practitioners and specifically as insurance brokers.