Interview
Economic uncertainties, FX instability behind low participation of foreigners in Nigeria's equities market – Ajomale, CEO, NASD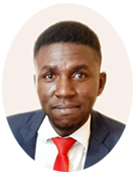 A graduate of Economics and Statistics from the University of Benin. An experienced researcher and business writer in the print and digital media industry, having worked as a Research Analyst at Nairametrics, Voidant Broadcasting Ltd, Entrepreneurs.ng, and currently a Market and Finance Writer at Business a.m. For stories, press releases, exclusive events, call +2347052803696 or send a mail to abuedec@gmail.com.
July 8, 2021693 views0 comments
With a focus to be the hub of first call for capital formation in West Africa‭, ‬the National Association of Securities Dealers‭ ‬‭(‬NASD‭) ‬plc‭, ‬a securities exchange platform registered by the Securities and Exchange Commission‭ (‬SEC‭) ‬to operate a formal Over-The-Counter‭ (‬OTC‭) ‬market in Nigeria‭, ‬it‭ ‬has continued with its provision of trading platforms where all instruments not listed on a traditional exchange‭, ‬registered by the SEC‭, ‬can be traded through licensed stockbroking houses‭.‬
Currently owned by fifty-nine‭ (‬59‭) ‬capital market operators in Nigeria with an authorized share capital of N500‭ ‬million‭, ‬the OTC Securities Exchange‭, ‬as a regulated marketplace for OTC transactions‭, ‬is still in the business of acting as an avenue for shareholders to trade shares of unlisted public companies‭, ‬and as a centralized source of information and price discovery on unlisted public companies‭.‬
In this exclusive interview‭, ‬BOLA AJOMALE‭, ‬managing director and chief executive officer‭, ‬National Association of Securities Dealers‭ (‬NASD‭) ‬OTC Securities Exchange‭, ‬gives succinct expository into Nigeria's equities market‭, ‬investors participation in 2020‭ ‬and in the first half of 2021‭, ‬with an outlook for the equities space in the‭ ‬remaining quarters of 2021‭; ‬as well as the plans of the NASD to begin dealings on digital currency this year‭ ‬in a bid to fill a gap‭ ‬in the digital currency space‭. ‬He spoke with Business A.M‭.‬'s CHARLES ABUEDE‭.  ‬EXCERPTS‭:‬
What is your appraisal of what happened in the Nigerian capital market during the first quarter of 2021? How did it play out for the NASD as a provider of platforms for primary and secondary liquidity?
A notable event in the first quarter of 2021 was the full demutualization of the Nigerian Stock Exchange and subsequent listing on the NASD OTC Securities Exchange. It highlights the importance of collaboration between exchanges to ensure liquidity for issuers and investors. This further highlights the fluidity of NASD's market structure and our focus on ensuring an orderly and transparent market for shares to be traded.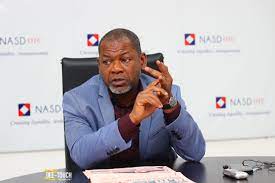 A careful observation of the Nigerian equities market has shown that investors have been calm on local equities while they tend to employ the wait-and-see approach. What direction do you see the market, in general, going in the remaining quarters of 2021, and what factors will likely give it the impetus?
We expect the market to fully recover from the effects of the global lockdown in 2020. However, for the Nigerian equities market to attract more investors to create activity, economic policies, inflation rate, political policies, and exchange rate in the Nigerian economy need to be addressed. These investors would come into the market once the business environment is favourable and stable.
Amidst all these, what should be the right move by investors?
It is quite understandable that investors are risk-averse and would like to protect their investment, however, we urge investors to come into the market because generating liquidity for the capital market can go a long way into ensuring stability in the Nigerian business environment
Despite the Nigerian bourse being regarded as the best performing index in the year 2020 according to a Bloomberg index, it witnessed lower participation from foreign portfolio investors while the local investors dominated share deals at the Exchange, what does this really imply and how do you see it playing out this year?
The slight foreign participation we witnessed was majorly reinvestments because these investors were unable to recover their funds; secondly, the reasons for low participation from foreign investors have majorly been because of the dollar appreciation and economic uncertainties. This is also, why we have seen rising yields in fixed-income securities. We also expect to see this trend continue for the remaining quarter of the year until we see a unification of the parallel rate and the NAFEX rate.
The coming on board of new companies via IPO remains on the low side at the NSE. Few right issues were recorded in 2020, but going forward, what do you think could be done to attract more IPOs?
For the Nigerian capital market to witness more IPOs, addressing the current macro-economic concerns hampering the nation's stability is paramount. Businesses flourish when an economy is stable, hence, for the capital market to see increased listings and IPOs, these companies need to have favourable business conditions to operate in. Furthermore, NASD is strategically positioned to attract IPOs in the capital market as our market structure provides an avenue through our secondary and primary markets; NASD OTC Securities Exchange and the  NASD Enterprise Portal, to match companies with investors ensuring greater visibility and opportunities to attract liquidity from these investors.
On the NASD Exchange, there are about 33 listed companies, and this still stands low for the Nigerian market. What strategies is NASD employing to see more admittances of both local and international firms on the exchange?
NASD OTC Securities Exchange provides a seamless and expedited listing process as a result, in which the first half of 2021 has witnessed the listing of the shares of the Nigerian Exchange Group ["NGX"], 11 plc (formerly Mobil), and Capital Bancorp plc on the OTC market. It is also important to note that in developing our rules to ensure market efficiency, considering the peculiarity of Nigeria was an important factor to prevent sharp or irregular price movement; hence, our rules are tailored to the Nigerian OTC market.
However, since we are a Self-Regulatory Organization ("SRO"), our structure makes us flexible to accommodate any product and security. We are structurally capable of listing securities unable to be listed on other exchanges. Our pricing structure is another avenue we intend to use to ensure more admittances on our exchange. NASD has further placed more focus on online outreach and building the company's online brand to position itself strategically as the right exchange for any market and product.
How has the NASD OTC Securities Exchange been contributing to the growth of the market and wealth creation for investors?
In addition to our previous contributions to accelerating growth and enabling innovation, NASD recently incorporated two subsidiaries into its existing structure. Asides from the NASD OTC Securities Exchange, NASD's also provides the NASD Enterprise Portal ("NASDEP") which acts as a repository of information on growing enterprises matching long term investors to growth opportunities; Venture Ramp which is a crowdfunding portal for enterprises or anyone looking to raise capital from a large base of donors.
Referencing our mission to enable economic development in Africa through consistent innovation, the OTC market intends to fill a gap in the digital currency space. It should be noted that we do not intend to deal with cryptocurrencies as it is not appropriate, however, digital currencies offer a wider range of products and services that are appropriate for the OTC market.