Frontpage
Economists body, ICEN, praises Nigeria government signing of ASCL's completion contract with Russian firm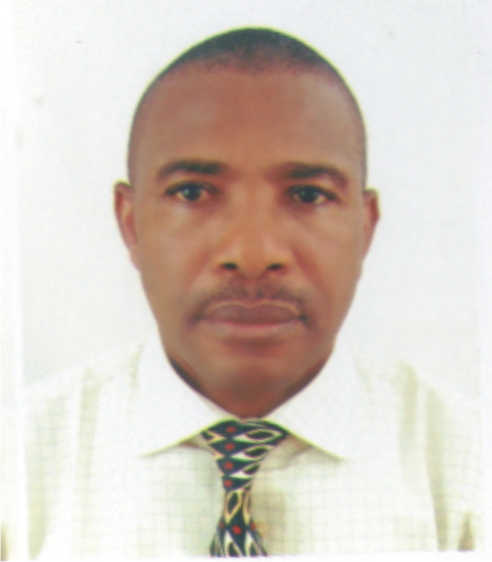 Ben Eguzozie is business a.m. regional lead based in Port Harcourt, providing regional and national  coverage for economy, business and finance
You can contact him on ben.eguzozie@businessamlive.com with stories and commentary.
October 29, 2019591 views0 comments
…says plant can employ 510,000 workers
Institute of Chartered Economists of Nigeria (ICEN) says the recent contract signed by the Federal Government with a Russian firm, MetProm Group, to complete the phase 1 of Ajaokuta Steel Company (ASCL) portends a good step for Nigeria, insisting that steel is an enabler for provision of rail and flat steel production facilities, automobile industry, military hardware, aero industry, hydrocarbon exploration, exploitation and production operation, agriculture, maritime-ship building and allied industries.
ICEN says steel also provides important things of life – from simple razor blades, knives, spoons and forks, among many others.
Friday, Udoh, a chartered economist, gas value-chain expert and coordinator of the south-south zone of ICEN told business a.m. that Nigeria possesses the skilled manpower and technical know-how to operate a vibrant steel industry.
"We (at ICEN) understand the socio-economic importance of this strategic industry (steel) for a sustainable development and national security in the immediate and distant future. Steel is one of the most important materials for building and infrastructure, an enabler of a wide range of manufacturing activities, creating opportunities for innovative solutions in other sectors. It opens a variety of windows for research and development projects the world over," he said.
"Steel remains the bedrock of any economy considering a steady growth in demand, and its multiple effects in creating micro and macro upstream and downstream industrial and economic activities that could affect all facets of the economy. Steel is a metal of many lives–highly sought after," Udoh had told business a.m. in an earlier interview in August.
Ajaokuta Steel Mill, which began in 1979, is a $10 billion, 1.3 million ton
ne
s per year (mtpy) strategic industry. It achieved 98 percent completion by 1994, with 40 of the 43 plants built. Federal Government took back control in 2016. Till date, no single steel sheet had been produced by the plant. The light mills were finally put into operation in 2018 for small-scale fabrication and production of iron rods. Three-quarters of the plant, including the large-scale equipment and internal railway had been abandoned for 40 years. The Itakpe-Warri railway meant to carry iron ore from mines at Itakpe to the steel mill at Ajaokuta, and continuing to the Atlantic Ocean at Warri, fell into disrepair, while part of the track was vandalized. In 2016, the Federal Government awarded its repair and completion to the China Civil Engineering Construction Company (CCECC) and Julius Berger, with work earlier expected to complete by end of 2019.
On October 23 (this year), in Sochi, Russia, President Muhammadu Buhari took an ambitious step to realize the plant's remaining two percent and get it onstream.
The phase 1 completion program of the plant, built on a 24,000 hectares (59,000 acres) site, requires a minimum of 700mm mill capable of producing 100,000 tons per year (tpy) with the output increasing to 560,000 to 600,000 tp/y. The plant is designed to accommodate expansion of up to 10 million tons capacity.
Expert calculations by chartered economists at ICEN recently indicate that ASCL's non-operation for more than 30 years, coupled with no production by its associated steel rolling mills in Ovwian-Aladja, Eket, Oshogbo, Jos and Katsina had cost Nigeria about $99 billion lost revenues from unproduced steel products.
The ICEN south-south coordinator said, "that the Federal Government decided to complete the remaining 2 percent of phase 1, and ensuring the commencement of operation of this plant in earnest, is essential to industrialization, economic rebirth and growth; and given its economic importance to the country, the decision is laudable."
He however, cautioned that the successful management of the reactivation of ASCL via completion of the remaining two percent of phase 1, demand a deeper understanding and responsibilities from the host government or its independent appointees.
Udoh said that "the Federal Government must unveil a comprehensive transportation program that permits sustainable engagement of public and private sector entities; especially dredging the River Niger, upgrading the Inland Waterways transportation, given a projected large volumes of freight of above 1.3 tons per year at nominal production of the plant comprising finished products, raw materials including iron ore, coking coal or coke, limestone, dolomite via rail."
He called for consequent expansion program to connect phases 1 and 2 milestone; stressing that reasonably, rail components production capability, flat steel production line must be incorporated along with the plant's reactivation.
ICEN also said there is urgent need to retrain the about 5,400 aged workforce who were initially trained prior to the 1986 botched startup date, as well as for an expansive training program that would make use of available training facilities, organizations and tertiary institutions across the country; and when occasion demands, specific programs when not available in country, could be outsourced offshore.
For Udoh, the Federal Government must adopt expansive macroeconomic policies to restore Nigeria's steel demand, employment and growth; while the National Assembly should enact a "Safeguard and Antidumping" bill to create trade defence mechanism which by implication amounts to imposing rather than removing import restrictions which raises the distinct possibility of indiscriminate use.