Frontpage
Economy: Sluggish @ 1.6%, boom @ 3.5%, gloom @ -1.8%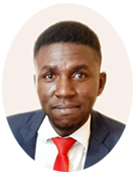 A graduate of Economics and Statistics from the University of Benin. An experienced researcher and business writer in the print and digital media industry, having worked as a Research Analyst at Nairametrics, Voidant Broadcasting Ltd, Entrepreneurs.ng, and currently a Market and Finance Writer at Business a.m. For stories, press releases, exclusive events, call +2347052803696 or send a mail to abuedec@gmail.com.
January 31, 2022210 views0 comments
Analysts offer possible 2022‭ ‬scenarios
With one full month gone in the new year, economic, financial and development analysts are still searching through their crystal balls to see what the outlook holds for the Nigerian economy for 2022 in a pre-election year and world still cautious over a pandemic that has distorted global economies since 2020.
Analysts at United Capital Group and Afrinvest Securities are the latest to try to unpack what they have seen in their crystal balls and try to make projections.
And as investors, policymakers, and observers look out for trends and patterns that could serve as guide,  the analysts in both investment houses in their projections for the year have put Nigeria's economic output growth at between 1.6 percent and 3.5 percent in 2022 with the growth to be principally driven by the oil sector on the back of moderate improvement in crude oil production and the 2021 low base; as well as improved growth in the agricultural, services and industry sectors, respectively.
Although there have been some forms of recovery post the pandemic year, Nigeria has grappled with weak output growth since 2014 when crude oil prices crashed below $80 per barrel in the world markets, saddled with two recessions in four years (2016: -1.6% and 2020: -1.9%). 
On the back of easing lockdown measures in 2021, the Nigerian economy recovered significantly from the recession and low output growth in 2020. Thus, in real terms, Gross Domestic Product (GDP) grew by 0.5 percent, five percent and four percent during the first three quarters of 2021, respectively.
Long before the pandemic struck in 2020, the Nigerian economy has been faced with many self-inflicted challenges. But the impact of the pandemic lingers, worsened by legacy structural constraints, something that highlights the level of damage that the current and future economic managers would have to fix.
Following a year of modest rebound from the country's worst recession in 37 years, the overall economy's outlook remains upbeat, albeit with several challenges that threaten to derail its recovery. On this, economic analysts have examined the factors expected to shape the economy across the oil, services, non-oil, and agricultural sectors with high expectation for a return to growth in the year, while there is hope for price stability in a year already known as a pre-election year in political and campaign spending could spur inflation.
"Putting our different drivers (sluggish agric growth, recovery in the oil sector, weak growth in services and possible contraction in the non-oil industrial sector) together, we project a base case economic growth of 1.6 percent year on year in 2022. We recognise risks to our forecast and thus provide adjusted scenarios to factor these risks.
"We have a bull case GDP growth forecast of 2.5 percent year on year for 2022, which factors into it the opening of the Dangote Refinery, which should support better-than-expected manufacturing output, above-average agricultural sector growth, and faster-than-expected recovery in oil production.
"Our bear case forecast considers removal of fuel subsidies, lockdowns among economic stalwarts (we do not expect lockdown in Nigeria) due to resurgence in Covid-19 cases, heavier travel restrictions, a surge in pre-election insecurity, persistent FX challenges and sustained downturn in oil sector output. Our bear case GDP growth forecast prints at 0.8 percent year on year," United Capital analysts noted.
Economic analysts at Afrinvest Securities Limited saw through their crystal balls several cases that could spur or mar growth for Nigeria in 2022, considering the performance of various sectors of the economy in the past year.
"Our GDP performance projection for 2022 is formulated on a scenario basis. This became pertinent as recent experiences from 2020/21 revealed that non-policy factors such as pandemic disruption could go a long way in shaping the performance of the broader economy. In addition, the year 2022 is also unique from a political standpoint for two reasons – a pre-election year, and the last full calendar year for the administration of President Muhammadu Buhari.
"Furthermore, several policies that could have far reaching consequences (e.g., PMS subsidy removal) are set to become effective in 2022. Against this backdrop, we modelled three possible scenarios for the GDP performance in 2022: Best case (3.5%), Base case (2.9%) and Worse case (-1.8%)," they projected.
To achieve the projected growth for the economy at 3.5 percent, the experts opined that the key growth driving sectors such as oil and non-oil sectors will in the best case record an average crude oil price of $70 per barrel; average crude oil production at 1.8 million barrels per day; the agricultural sector to record a 2.8 percent growth or above; the services sector to grow at five percent or more, and then the industries to witness 2.7 percent growth.
The above can be achieved with significant support from the implementation of at least 50 percent of the N5.5 trillion capital budgets as noted in the FY 2022 national budget, while there should be a sharp decline in the number of covid-19 cases and then pre-election spending drives the average consumption level to 10 percent by six percent from what it stands currently.
On a base or moderate case, the economic analysts  further said crude oil price to range between $55 to $68 per barrel in the global market with 1.7 million barrels as daily average production; for the non-oil sector, it was projected that agriculture sector to grow between two percent and 2.5 percent; the services sector can report growth within the range of 4.2 percent and 4.7 percent on the average, while industries can show its growth support from between 2.3 percent and 2.6 percent.
On the normal case scenario, the N5.5 trillion capital budget must see its implementation at at least 68 percent with a moderated number in covid cases in Nigeria and across the globe, while the total pre-election spending spurs up aggregate consumption by two percent to five percent will drum support for the economy to grow at 2.9 percent in 2022.
In a worse case, where economic or national output grows negatively by 1.8 percent, the global crude oil price should be sold below $55 per barrel while daily average production of crude oil in Nigeria will average 1.3 million barrels per day. Also, across sectoral fronts, it is expected that the agriculture sector will manage a growth rate below 1.5 percent; while the services sector will record a rate below 3.1 percent and then the industries to grow below 1.4 percent, respectively, in 2022.
To support this negative growth, it is estimated that Nigeria's covid-19 cases will surge beyond the current level while the aggregate consumption level gets muted and then the government of Nigeria will reluctantly implement just 50 percent of the full N5.5 trillion of the capital budget.
Overall, the experts at United Capital and Afrinvest Securities say there are expectations that the electioneering activities and the potential removal of fuel subsidy to be key drivers of implementing economic policies, coupled with economic fortunes regarding inflation and monetary policy which stay ahead for Nigeria in the year. The federal government has since suspended its plan to remove fuel subsidy for a period of 18 months.