Edo
Edo partners SLOT, Oxfam, others, launches EdoJobs to create 200,000 jobs
Ajose Sehindemi is Businessamlive Reporter.
You can contact him on ajose.sehindemi@businessamlive.com with stories and commentary.
March 1, 20181.1K views0 comments
The Edo State government will in March launch EdoJobs 2.0, the second phase of its skills development programme to fast-track employment creation for youths in the state.
In a statement issued by Ukinebo Dare, senior special assistant to the governor on skills development and job creation, the state government said it has sealed partnership agreement with a number of firms, including SLOT Academy, CareerKickstart programme, Law Autos, Levantar Soap Factory, to train youths on information and communication technology (ICT) hardware repairs, vehicle maintenance and repairs, among others.
"EdoJobs is an initiative of the Governor Godwin Obaseki-led administration to tackle youth unemployment by creating a minimum of 200,000 jobs by the year 2020.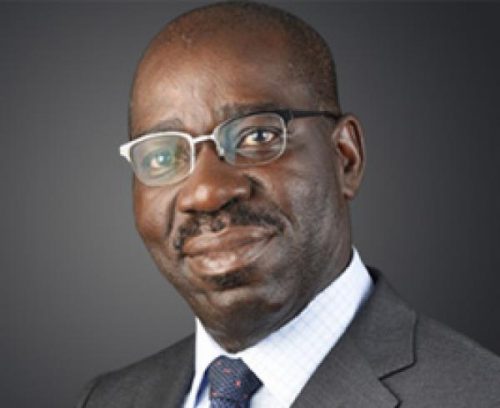 "The programme is expected to increase private sector involvement and investment in the state's economy, to be achieved by employability trainings and skills acquisition, providing support for business growth and exposing youths to employment opportunities and since its inception, EdoJobs has created jobs and entrepreneurship opportunities in various roles including agriculture, traffic management, accounting, administration, ICT, estate management, sales and many others," Dare said.
She explained that the Skills Development Programme has relaunched EdoJobs 2.0 with the mission to implement a coordinated and effective approach to skills development and job creation in the state, which they intend to achieve through three major initiatives.
She said the programmes are open to Edo youths from the three senatorial districts in the state, adding, that some of the trainees will be pooled from Libya returnees in Edo State as there are also other job vacancies available on the portal.
An expanded skill development programme that includes EdoJobs, EdoStartups and Skill-up initiatives, was already in place, she said, adding that, "EdoJobs is targeted at training participants for hire into various industries and also matching qualified applicants to available job openings and internship slots within the state. EdoStartups will support aspiring and existing entrepreneurs registered on EdoJobs with skills and support to aid and grow their businesses, while the SkillUp Initiative is to revamp institutions in the state with a view to upgrading them to world-class skill delivery standards."
Dare charged job seekers to check the portal regularly and apply online for opportunities under the EdoJobs and EdoStartUps initiatives.
She further informed that there was a partnership with Slot Academy to train participants on Information and Communication Technology (ICT), Phone and computer repairs, with internship opportunities for deserving participants, noting that successful participants would be assisted in starting their own businesses.
"For Automobile companies, we have Law Auto, IFES and Leana Garage, which will train young men and ladies on vehicle maintenance and repairs. After the training, they are eligible for internship and a start-up package to support these participants", she added.