Technology
Edufirst.ng launches campaign to spread digitalised education
Temitayo Ayetoto is  Businessamlive Reporter.
You can contact her on temitayo.ayetoto@businessamlive.com with stories and commentary.
October 18, 2018649 views0 comments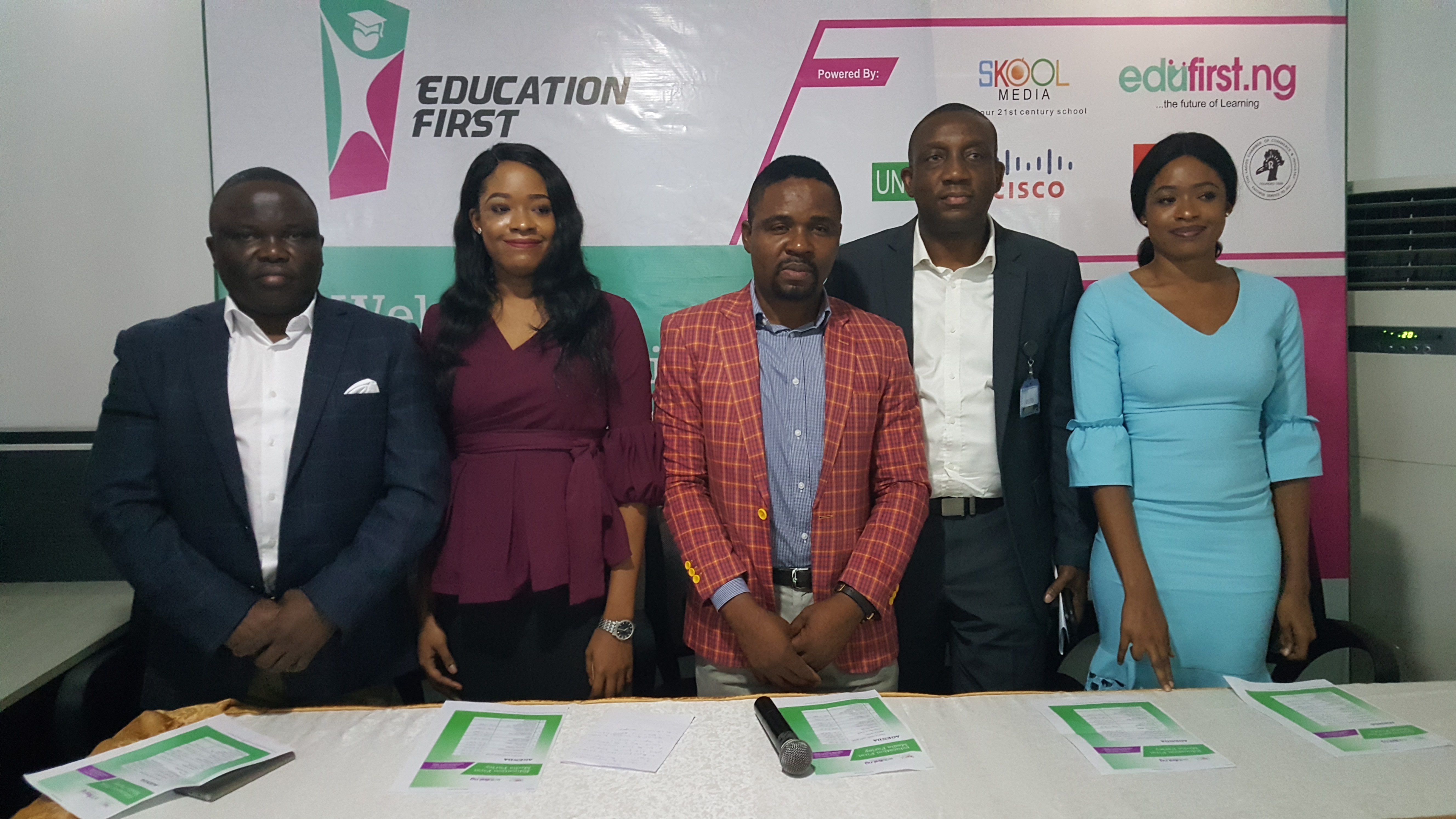 Education First Nigeria (Edufirst.ng), a technology platform committed to improving the quality of education has flagged off a country-wide campaign to deepen the spread of digitalised education in Nigeria.
The campaign informed by the need to fix the gap in Nigeria's education standard has been designed to drive key advocacy on the adoption of digital mode of learning, highlighting the essence of grooming Nigerian youngsters at par with international standards.
Moses Imayi, the co-founder and director Edufirst.ng, speaking at a media parley unveiling the campaign in Ikoyi said investment in education was intrinsically associated with the country's aspirations on socio-economic development, noting that current educational system and curriculum must be modified if Nigerians would hold large stakes in future job opportunities.
According to Imayi, lack of technological integration in the scheme of education would unfortunately disqualify many for IT demand skills, which countries like India are already accessing.
With the theme "Raising the Standard of Education in Nigeria", the campaign is expected to reinforce the import of ensuring that quality education is accessible to all within both public and private frameworks.
 Considering that about 13 million children are out of school in Nigeria, Imayi hopes to facilitate student-teacher collaboration, online assessment, students records management, scholarship information, study-abroad opportunities and unique education contents.
"The platform provides schools, parents and other stakeholders the opportunity to access a rich directory of schools and relevant educational programme. The campaign will  seek to address the need for improvement of educational standards, leveraging the power of technology to transform and make teaching and learning fun and productive,"
he said
.
Charles Osazuwa, the vice president, Business Development, JobMinders
,
one of the main partners of the initiative, said it was necessary for Nigerians to view Information Technology related fields as simple in order to benefit form the opportunities offered in digital world.
Osazuwa noted that the focus of his organi
s
ation was to ensure a proper linkage of skilled and qualified Nigerians with international IT job opportunities.
"Nigerians should stop embarrassing themselves going through the deserts to reach advanced countries. There are responsible jobs for youths to do legally without hindrances in these countries," he said.
 Edufirst.ng has so far established about 24 technology experience centres in selected federal government unity schools across the six geopolitical areas including Adamawa, Kano, Enugu, Benin, Lagos and Abuja.
 With collaborations with Skool Media, the platform has trained over 2,000 smart teachers in relevant digital skills such as digital literacy, use of online and audio visual resources in education.