Frontpage
Edufirst.ng signs $1m partnership with Canadian Jobminders Inc.
October 25, 20181.2K views0 comments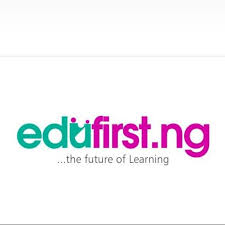 Education First Nigeria (Edufirst.Ng) and Jobminders Incorporated ha
ve
 signed a pact worth $1 million to deepen business collaboration between Nigeria and Canada.
The collaboration is aimed at bridging the nation's skill gap in the next five years.
 Moses Imayi, co-founder, Edufirst.ng, at the signing of the Memorandum of Understanding (MoU) on Thursday in Lagos, said the partnership would build capacity and develop core skills relevant to the future of Nigeria.
He noted that the partnership would bridge the gap in Nigeria's labour market by providing scholarships for potential students to Canadian 
u
niversities and job opportunities for Nigerians locally and internationally.
According to him, an online virtual learning and 
m
obile 
a
pp tagged "Edufirst Tek Classes", which will accommodate training programmes for fresh graduates, top-level management and executives on core managerial skills will be created.
"With the growing trend of job losses and skill gaps in the Nigerian labour market, Edufirst.ng remains committed to ensuring these deficits are addressed and the Nigerian labour market becomes more vibrant adopting relevant skill sets that resonate with the twenty-first century. Our partners Jobminders Inc. being a Canadian based organisation, has over the years remained committed to providing and enhancing skill sets aimed at improving capacity,'' he said.
Imayi said the strategic partnership was key to repositioning the scope of the Nigerian education system and making graduates globally competitive.
"Our core value as a business is focused on creating value, providing an opportunity for growth and developing capacity. When you talk about stimulating an economy to grow, it should start with investment in building the capacity of the people to be globally competitive," he said.
Charles Osazuwa, vice president, Jobminders Inc. said the partnership would bring relevant education to catalyse transformation in the nation's socio-economic environment. He said the partnership would offer IT skills acquisition and certification in software development lifecycle management, IT project management, Business Systems Analysis, Cybersecurity knowledge management and Robotics Process Automation.
"If young Nigerians take cybercrime to international space, why not teach them cybersecurity; if involved in robbery, teach them robotics, and they will use it to add value and change Nigeria's narrative positively in the global space,'' he said.
Edufirst.ng is an online based platform that provides individuals with necessary information about things related to education in Nigeria and across the globe.
Jobminders Incorporated, a Canadian organisation offers capacity building and job placement services to support corporations and businesses in achieving their corporate goals.