Frontpage
WORLD BUSINESS & ECONOMY
EIB backs 6 African private sector initiatives with €62m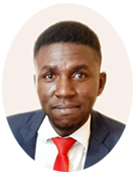 A graduate of Economics and Statistics from the University of Benin. An experienced researcher and business writer in the print and digital media industry, having worked as a Research Analyst at Nairametrics, Voidant Broadcasting Ltd, Entrepreneurs.ng, and currently a Market and Finance Writer at Business a.m. For stories, press releases, exclusive events, call +2347052803696 or send a mail to abuedec@gmail.com.
February 17, 2022314 views0 comments
The European Investment Bank (EIB) Global, the world's largest international public bank, has confirmed that the sum of €62 million will be invested in six high impact private sector investment initiatives in Africa.
The announcement comes ahead of the first physical Africa-Europe summit since the start of the COVID-19 pandemic and the financial institution says the new partnerships will support targeted private sector investments, including high-tech innovation, rural microfinance and business financing from Cameroon to Malawi.
Werner Hoyer, EIB president, in a statement made ahead of his participation in the EU-AU Summit in Brussels, said Africa's private sector can drive economic and social growth as he confirmed the importance of Africa-EU cooperation to back African private sector. The investment initiative spans across the new support for African tech start-ups, rural microfinance, agriculture, and businesses in sectors impacted by pandemics.
Private sector investment across Africa, essential to tackle the impact of COVID and unlock sustainable growth, will be accelerated by new financing totalling €62 million confirmed by  EIB Global, the new specialised arm of the European Investment Bank, on Wednesday, while highlighting the crucial need to scale up cooperation, as part of Team Europe, between African financial institutions and international partners to ensure that Africa's private sector can drive economic and social growth.
"Ensuring that African startups, entrepreneurs, smallholders and businesses can harness new opportunities, create jobs and expand is essential for Africa, Europe and the world. Over the last six decades, the EIB has worked with financial partners across the continent to back Africa's private sector. Today, as EIB Global, we are unveiling innovative high impact cooperation that will back businesses across the continent, strengthening economic resilience to the impact of COVID-19, and building a better future. The EU-Africa Business Forum ensures that the impact of scaling up sustainable private sector investment across Africa is recognised ahead of the EU-African Union summit," Hoyer affirms.
Meanwhile several thousands of African entrepreneurs will benefit from local currency microfinance in rural areas where access to financial services remains limited through new EIB cooperation with the Grameen Credit Agricole Foundation and the European Solidarity Financing for Africa Fund (FEFISOL).