Budget
Elechi, CEO Vintage Group, NPOM award holder speaks on reasons for fishing festival
March 10, 20201.3K views0 comments
By Dikachi Franklin, in Owerri
In the southeast and south-south regions of Nigeria, Mike Elechi an engineer and chairman/chief executive officer of Vintage Group of Companies in Elele, Rivers State does not need much introduction; reason is that he is an industrialist and a renowned farmer and the name of the company is a house hold name.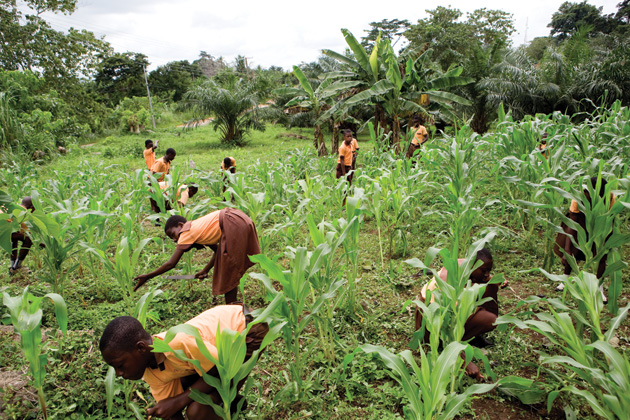 Vintage Group of Companies is a conglomerate comprising Vintage Water Limited, Vintage Resorts and Recreations, Veteran and Vintage Tech limited, Cedar Construction Limited, as well as Vintage Farms and Products Limited. Vintage Farms and Products Limited is into fish farming, animal husbandary, vegetables, yams, cassava, oranges and citrus etc
Elechi retired voluntarily from the Rivers State Civil Service as a permanent secretary in 2010 to become a full-time practising farmer .He is the First Deputy president of the Port Harcourt Chamber of Commerce, Industries, Mines and Agriculture (PHCCIMA), the second biggest chamber of commerce in the country after Lagos Chamber of Commerce and Industry (LCCI).
A renowned farmer, he was  the chairman of the Agric Trade Group of the National association of chambers of commerce, industry, mines and agriculture (NACCIMA) but now chairman of the NACCIMA Building and Construction Group.
Vintage Group recently received the National Productivity Order of Merit (NPOM) award from the Federal government for its outstanding contributions to economy of Nigeria.
Speaking on the fishing festival organised by Vintage Group of Companies, he said, on yearly basis, flock of friends, well-wishers, staff of Vintage Group, clients gather at Vintage premises for the annual fishing festival. Some with their cameras to snap, some with their fishing gear and hooks to fish, professional caterers are contracted to roost the fish caught from the fish ponds and served for people who would then eat and drink to their satisfaction without spending any money.
Elechi told business a.m., exclusively, "this makes Vintage Farms thrive and visible and with it some people would say let us go out to Vintage Farms for recreation.
"There is no recreation in Rivers State now but with this, young men can come to Vintage Farms for recreation and people are clamouring that we should do the Fishing Festival two times in a year, Christmas and Easter periods.
Vintage Fishing Festival offers recreation in this part of Nigeria offers recreation for people".
He stated that friends from Rivers , Imo, Abia, Bayelsa States  travel down to  Elele to enjoy the fishing festival. "You will see also friends carrying their fishing gear to come here, we fish and drink, it is not for nothing, no gate fee, nothing is paid. But it is this kind of thing that is helping to make Vintage to be visible because people would go about and say that this is what happens in Vintage Farms".
Vintage Farms and Products Limited has about 80 functioning fish ponds which produce about 70,000 to 80,000 fish for market monthly.
On the fishing festival, "you will see fish of different sizes that people have caught in Vintage fish ponds; it gives us visibility and this is not only ordinary farm in the way people talk about farm, Vintage Farms is more than a farm," he said.
On what it takes to have a successful and thriving farm, Elechi said: "You will have committed workers because I am running around and I may not be the one working in all the farms.
"In the farm business you must be a knowledgeable person in all, you must not be absent for a long time, you must be almost visible on weekly basis and you must get the right hands and the right people.
"Because agriculture is like creating life, you must not have a misfit to come and create a living thing. Those who do not have the love for the plant when it grows, if you do not have the love for the birds you are feeding on, and if you do not have the joy in feeding them you may not have a thriving farm."