WORLD BUSINESS & ECONOMY
Elumelu champions job creation in Africa through agriculture, access to electricity, entrepreneurship
July 24, 2017952 views0 comments
Tony Elumelu, chairman of Heirs Holdings and founder of Tony Elumelu Foundation, is championing job creation in Africa as he has called on leaders and development institutions to help address the deepening job and employment crisis bedeviling the continent by lending support and paying more attention towards the agricultural sector, creating access to electricity and developing entrepreneurship.
Elumelu who said this while speaking on the theme 'How do we create 10 million jobs by 2020?' at the Youth Connekt Africa Summit in Rwanda weekend, advocated access to electricity and increased focus in the agricultural sector would enhance entrepreneurship and tackle the challenge of unemployment through the creation of more jobs in the continent.
A passionate advocate of entrepreneurship and Africapitalism, Elumelu stressed that the private sector has the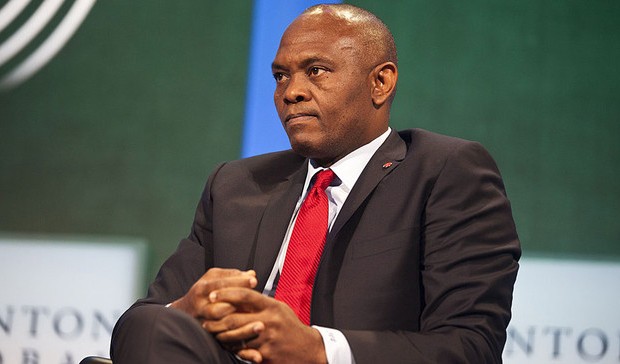 responsibility to play the lead role in contributing to job creation in Africa, citing the example of the Tony Elumelu Foundation (TEF) and its various investments in these key areas, which he noted is visible from the $100million commitment towards supporting African entrepreneurs over the years.
"Today we have businesses in 20 African countries and employ 30,000 people directly and 50,000 people indirectly. Agriculture, access to electricity and entrepreneurship have potential to create more jobs in Africa,"
The TEF boss stated that Africa could be self-reliant and self-dependent if the right infrastructure and government support are put in place to boost these sectors. In this regard, he commended the effort of President Paul Kagame for his brilliant initiatives in the areas of entrepreneurship and attracting key investments into his country and Africa at large.
Akinwumi Adesina, president of the African Development Bank (AfDB), who supported Elumelu's stance, acknowledged that agriculture could create jobs for the teeming African population if youths approached the sector, not just as a way of life, but as a business.
To this end, he commended Elumelu for his work in entrepreneurship and pledged to support the work of the TEF in the creation of jobs.
"I applaud Tony Elumelu's work in entrepreneurship, because entrepreneurship is key. We will help to scale up what Tony Elumelu is doing. If others are doing same, we will succeed in Africa," he remarked.
The Rwandan Development Board also hosted Elumelu at a roundtable breakfast meeting with the Founder and Executive Chairman of Alibaba Group, Jack Ma to discuss investment opportunities in Africa.
The Youth Connekt Summit, hosted by the President of Rwanda, H.E. Paul Kagame, gathered about 2,500 invited guests from the private and public sectors.