Frontpage
National: Governance, Policy & Politics
Elumelu laments Nigeria's brazen oil theft depleting FX reserves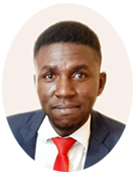 A graduate of Economics and Statistics from the University of Benin. An experienced researcher and business writer in the print and digital media industry, having worked as a Research Analyst at Nairametrics, Voidant Broadcasting Ltd, Entrepreneurs.ng, and currently a Market and Finance Writer at Business a.m. For stories, press releases, exclusive events, call +2347052803696 or send a mail to abuedec@gmail.com.
February 15, 2022316 views0 comments
Tony Elumelu, Nigeria's billionaire banker, business tycoon and philanthropist, has called on the Nigerian government to take a closer look at the brazen theft taking place in the country's crude oil production sector, saying it requires urgent attention and action.
Elumelu, also a major investor in the Nigerian oil and gas industry with substantial stakes in Heirs Oil and Gas, operators of Oil Mining Lease (OML) 17 joint venture, based his rallying call on the rapid depletion of Nigeria's foreign reserves which has dropped to below $40 billion dollars in recent time, amid the price of brent in the international oil market rising to a high of around $100 per barrel in the last few days.
Expressing his position via his official Twitter handle, Elumelu tweeted: "I call on our Government to take a closer look at the theft of Nigeria's oil production. It requires urgent attention and action. There is no better time for us to reap the benefits of our natural endowments than now, especially as the world is talking about the energy transition.
"What a shame! While other oil producing countries are enjoying the benefits of the peak in crude oil prices, Nigeria's FX reserves are not benefiting from this crude price increase. The brazen daylight theft that is bleeding our oil reserves makes me wonder if there is no larger involvement and protection of these criminals." He tweeted.
Nigeria's external reserves declined further to $39.85 billion as of February 11, 2022, as outflows continue to outweigh accretion and raise fresh concerns on the short to medium-term stability of the forex market amid rising oil prices.
For some experts, the free fall recorded in the gross external reserves could be a reflection of the deceleration in reserve inflows from December 2021, challenges of low crude oil production, limited investment inflows and high demand for foreign exchange, which was projected to stay persistent and continue to add pressure on external reserves in 2022.
However, illegal oil bunkering and theft activities have cost the nation as well as the petroleum industry billions on an annual basis when taking into consideration the cost of recovery which, to a large extent, has eaten deeper into the oil revenues despite the recorded increase in oil prices.
As noted by the chairman of Heirs Holdings and seasoned banker, Nigeria has over $3.5 billion of its revenue stolen by way of crude oil theft in 2021.
"Last year alone, Nigeria lost over $3.5bn of its revenue to crude oil theft! Imagine if this had been added to our national coffers or used to bolster CBN's intervention facility to stimulate investment in the gas value chain. Two weeks ago, while addressing senior officers of the Defence Headquarters in Nigeria, I raised the issue of oil theft in this country and the national emergency that it has become.
"If we do not act now while our oil is still valuable, we may miss yet another opportunity to accelerate our industrialization and lift our people out of poverty," he concluded.