Knowledge@Wharton
Employers Must Do Right by Workers on Safety
April 27, 2020543 views0 comments
Workers are right to be concerned about their safety during the coronavirus pandemic. These workers' concerns are too important for employers to ignore, and this is not the time for employers to play hardball in their negotiations with them, notes Robert C. Hughes, a professor of legal studies and business ethics at Wharton, in this opinion piece.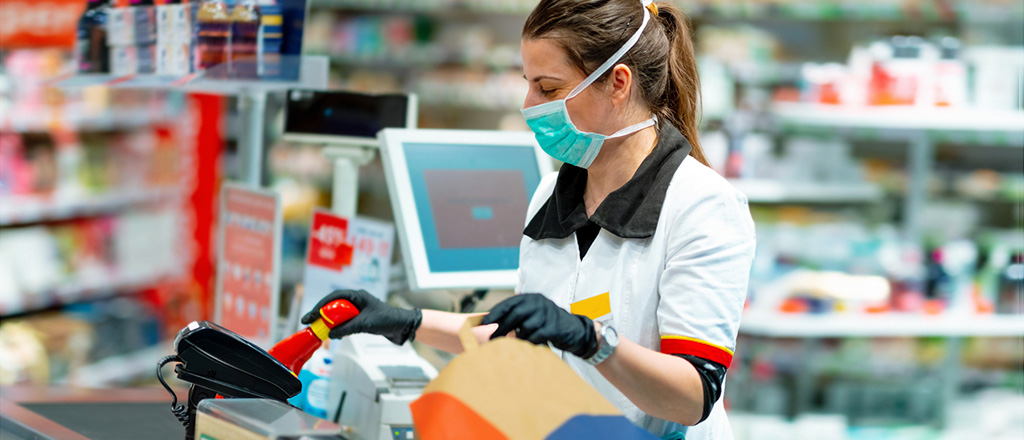 In the past two weeks, workers at Amazon warehouses in New York, Chicago, and Michigan have staged walkouts. Workers' demands have included paid sick leave, greater safety protections in the workplace, and temporary closures of warehouses that have had coronavirus cases. Workers at Instacart held a walkout demanding hazard pay and greater supplies of protective material, such as disinfectant wipes and hand sanitizer. Drivers for Uber and Lyft have complained that the companies have been inconsistent about keeping their promises to provide paid sick leave.
Workers are right to be concerned about their safety during the coronavirus pandemic. These workers' concerns are too important for employers to ignore. Delivery workers and transportation workers always play an important role in the economy. In the current crisis, delivery workers play an essential role; the Centers for Disease Control and Prevention, a federal agency, advises people with symptoms of COVID-19 to stay home and to order food and other necessities online rather than entering stores. Workers in grocery stores and pharmacies are also essential. We need to make working conditions for these essential workers safe and fair.
Hazard pay can be part of a company's response to workers' safety concerns. It is appropriate to compensate workers financially for the unavoidable risks of doing socially important work during a pandemic. Amazon, to its credit, has raised wages by $2 an hour—effectively providing hazard pay. But hazard pay should not be employers' only response to workplace hazards. Employers cannot justify omitting important safety measures by paying workers more.
Principle of Double Effect
What is wrong with omitting safety measures and raising wages enough to get workers to show up? Why not raise wages rather than spending on expensive safety measures if this approach is good for the company's bottom line? Put crudely, employers who do this are effectively inviting their workers to play Russian roulette. In more philosophical terms, these employers are violating the principle of double effect.
The principle of double effect says that there is an important moral difference between risks or harms that are merely foreseen and risks or harms that are intended as a means to an end. When a socially important occupation inherently involves some physical risks, those risks are typically foreseen but not intended. For instance, transporting food via truck inherently involves the risks of being on the road. Those risks are a foreseeable side effect of doing a necessary job.
Matters are different if an employer decides to omit an important safety measure and the employer pays employees extra to get them to overlook the safety issue. The employer asks employees to take on extra risk as a means to higher wages for themselves (and higher profits for the employer). Because the very fact that workers undergo elevated risk is a means to financial ends, the elevated risk is intended, not merely foreseen. Asking workers to take avoidable risks as a means to more money shows contempt for their lives and their welfare. When the risks involve infectious disease, it also shows contempt for employees' families and for the whole community.
Why Paid Sick Leave Matters
There are many safety measures employers should consider during this crisis. One of the most important safety measures is paid sick leave.
Without paid sick leave, workers who have symptoms of coronavirus or who have recently had close contact with a coronavirus patient face a dilemma. Should they go to work and put their coworkers at risk of infection? Or should they stay home and risk being unable to feed themselves and their families?
Expecting workers to rely on savings is unrealistic. According to a recent report by the Federal Reserve, 27% of American adults believe they would have to go into debt or sell something to cover an unexpected $400 expense, and 12% believe they could not pay for the expense at all. Without paid sick leave, many workers face strong financial pressure to go to work while sick.
It is not enough to provide paid sick leave to workers who test positive for coronavirus or who are placed under mandatory quarantine. Access to coronavirus testing remains uneven, and test results are often delayed. Many people have good reason to believe that they are infected with COVID-19 but cannot get official test results in a timely way.
Currently, ten U.S. states have some form of mandatory paid sick leave. The coronavirus pandemic demonstrates the need for federal legislation. But employers should not wait for legislators to act. The pandemic is happening now. Large employers that invite employees or contract workers to report to work and that do not provide paid sick leave are inviting coronavirus to spread.
This is not the time for employers to play hardball in their negotiations with employees. This is a time of crisis, and employers need to do right by their workers. If companies do not take the safety measures their employees and contract workers need, including paid sick leave, people will die, and negligent employers will be to blame.