Martin
Ending violent conflicts in Nigeria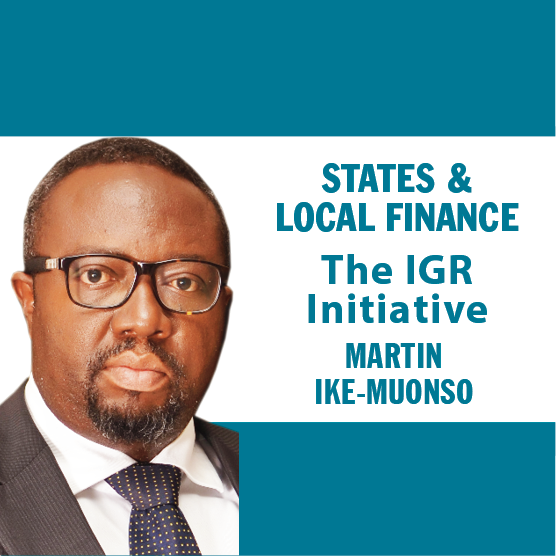 Martin Ike-Muonso, a professor of economics with interest in subnational government IGR growth strategies, is managing director/CEO, ValueFronteira Ltd. He can be reached via email at martinoluba@gmail.com
August 2, 2021318 views0 comments
At present, more than thirty-five different military operations are going on across the country's six geopolitical zones. These signal the widespread nature of the conflict in the country. The military's language is known to be the same everywhere: contain the conflict by force. Our government also loves that language and seemingly does whatever is necessary to facilitate military conquest of these supposed security threats. But such complete defeat and elimination of violent conflicts through gun barrels alone are proving to be more challenging than imagined. For more than a decade, religious insurgents have resolutely engaged our military forces and have, in apparent derision, recently allegedly appointed a governor for one of its conquered territories. On the other hand, the bandits have successfully resisted the Nigerian military and have continued to record massive revenue from their kidnapping-for-ransom businesses. It is also evident that the hounding and the arrests of the secessionists may not likely quench the embers of those agitations. The contrary may as well be the reality. As Martin Luther King put it, "force begets force, hate begets hate, and toughness begets toughness. And it is all a descending spiral, ultimately ending in destruction for all and everybody".
The famous proverb which holds that prevention is better than cure is most appropriate for ending violent conflicts. Had the government of the day done everything possible to prevent the Nigerian Biafra war, there would not have been the heartrending massacre of over 3 million Igbos during that conflict. By extension, if the government had activated robust preventive strategies, perhaps we would have avoided the enormity of the socioeconomic destabilization and the loss of human lives perpetrated by criminal herders, bandits, and Boko Haram/ISWAP insurgents. Preventive strategies in this context do not mean the absence of military force where necessary, but the activation of comprehensive processes to ensure that peace rather than violent conflict succeeds. A government determined to prevent the country's descent into anarchy must mainstream and finance peacebuilding processes as part of its overall security architecture. Well developed, formalized, and funded architecture for peacebuilding, peacekeeping and conflict prevention at the national level cascaded down to local government levels may support attendant programming for ending violent conflicts in Nigeria.
Virtually all the violent conflicts in Nigeria have deep roots in inequities, unfairness, and socioeconomic deprivation. For instance, why should a poor northern youth whose political leaders unfairly denied the right to education and access to economic opportunities not violently protest the state that tacitly approved it? Why should Boko Haram and ISWAP insurgencies not blossom with fresh recruits when political leaders in northern Nigeria over several decades promoted Almajiri and tent-type Islamic education for most of its young? These supposed leaders know full well that such a kwashiorkor mode of youth formation and learning would not enhance their socioeconomic survival opportunities. Why would the stridency in the agitation for the independent state of Biafra wane, with several decades of continued political and economic marginalization of people from southeast Nigeria since the end of the Nigeria-Biafra war? Why would the people of the Niger Delta not take up arms against the state when the latter blatantly facilitated the exploitation of its natural resources and paid them back with the simultaneous destruction of their environment and sources of economic survival? Why would a mere cattle herder not mutate into kidnapping for ransom, raping and maiming, and destroying anything in its pathway when the country's leaders allow them to illicitly carry arms and turn their eyes away when they commit crimes? The why's are endless but rooted in the absence of the rule of law and innate refusal by the government to uphold fairness and equity.
Again, all these tentacles of inequity and unfairness supporting violent conflicts have their taproot in the design, level of acceptance, observance culture, and structure for compliance-enforcement of the law. There are several arguments concerning the design of our Constitution. However, what is incontrovertible is that the 1999 Constitution, a 99% clone of the 1977 Constitution, were products of civilian legislature functioning under non-democratic military heads of state. Being above the law, it is most unlikely that these military rulers would act democratically and not interfere in the final approved draft Constitution. An undemocratic head of state cannot likely freely give a democratic constitution that he does not respect. This fault line in the design and several other glaring lopsidednesses favouring some religious and ethnic demographics in the Constitution and the more recent concerns about the alleged legal lapse of Nigeria's entity affect its acceptance by the citizens. Most of the ethnic agitations for independent republics reside on these arguments. But indirectly, almost all other conflicts with roots in socioeconomic deprivations also point to the rotten culture of observance of constitutional stipulations regarding the rights of the citizens. If the leaders who swore to uphold the Constitution had respected the right to educate many youths protesting violently as insurgents and bandits, there would have been none of such nightmares.
Consciously mainstreaming peacebuilding processes as part of our national life will always result in a minimized scale of violent conflicts. Prioritizing justice and fairness requires comprehensive reform of our justice system to support institution-wide responsiveness to human needs and preserve citizens' rights. It is not possible to mainstream peacebuilding in the absence of this foundation. The second pillar in this respect is the establishment of institutions and applicable laws for negotiating conflicts. Sitting down at a negotiating table with nonstate actors at the earliest stages of conflict can facilitate peace by appealing to common interests. This model worked miraculously when a peace committee met with and persuaded the incumbent president, Goodluck Jonathan, who lost the election to Buhari, to accept the results and hand over the government. That timely action prevented descent to anarchy and violence. Third, the National Orientation Agency has a demanding role to play in peacebuilding education. Regular public education on the consequences of violence can sustainably change violent behaviours and beliefs. Fourth, there must be palpable air of inclusiveness and fair representation of different demographics [comprising age, religion, gender, vulnerability, and ethnicity] in all public programs and projects. The actual or perceived exclusion of some groups in publicly owned projects and resources is a sure invitation to conflicts.
Enhanced inclusion of all in the social, political, and economic power equation fosters more stability and harmonious living. This inclusiveness is even more pertinent in peacebuilding negotiations to resolve conflicts. Many analysts argue that the politics of the table will readily resolve many of the ongoing conflicts in the country. While that is particularly true for those conflicts based on secession, nothing says that it is also impossible with religious insurgents and banditry-based conflicts depending on the structuring and handling of the process. The inclusive politics of the table will ideally involve direct stakeholders in disputes and other demographics that are indirect and potentially vulnerable. Exclusive negotiations, such as the type between the government and Boko Haram operatives or somewhat similar conflict actors, may not fully project the desired level of legitimacy and trust from both parties and may lead to perverse incentives and the possible emergence of similar groups. Inclusivity addresses and promises to resolve current conflict situations and addresses governance, fairness, equity, resource allocation, and needed reconciliations over past wrongdoings.
Complementary to the inclusive peace process is the prioritization of inclusive prosperity. Suppose that our government, rather than pursuing poverty alleviation, mainstreams wealth and prosperity creation for all. Suppose again that this goal becomes pivotal in national policy design and implementation. Unarguably, 80% of the conflicts in Nigeria gathered momentum and continued to survive because of pervasive poverty. Poverty breeds anger and desperation, which usually vent off into crime and violent clashes. Those enjoying well-being and prosperity never want anything to interrupt that experience. Therefore, only large-scale transmutation of Nigerians to well-being and prosperity will equally create little or no appetite for the spate of violent conflicts we suffer. Several models abound for properly redirecting the country to that path. We also possess good human resources in number and quality that will deliver on this expectation if we lay an applicable proper foundation. In addition to an efficient justice system and the rule of law, inclusiveness, accountability, and entrepreneurial approach to managing statecraft will most likely take us there. Most of the conflicts are protestations against exclusion from socioeconomic opportunities. Therefore, mainstreaming an inclusive wealth and prosperity creation for all to enjoy is an innovative large-scale resolution of a critical source of violent conflict.
Finally, a total system reboot through a carefully negotiated general pardon and amnesty in return for the cessation of violent conflicts can restore peace all around. Of course, the underlying context for this reboot is a highly inclusive peace process. There is every reason to believe that this kind of arrangement will yield abundant fruits in the cases of secessionists and freedom fighters. Peace is a high-priced commodity. Therefore, costly concessions and sacrifices required on both sides to launch it into existence are worth it. Both Nigeria and the Niger Delta region gained a lot economically and socially with the amnesty granted to the militants that practically turned the area into a nightmare. Such large-scale negotiations result in impactful peace on both sides of the conflict divides if each actor keeps promises made and the general terms of the amnesty. The primary reason for the success of the amnesty program in the Niger Delta region was a seeming genuine post-conflict reconciliation. The sheer scale of concessions and their attendant financing, in line with agreed terms, including the creation of the Niger Delta Development Commission [NNDC], were robust demonstrations of sincerity on the government's side. On the other hand, the Biafran struggle reared its head because, despite the "no victor, no vanquished" refrain from the government, even the terms of post-conflict reconciliations smacked insincerity from the onset. That body language seemed to have continued, nevertheless.