Frontpage
Energia faces N2bn compensation setback over staff dispute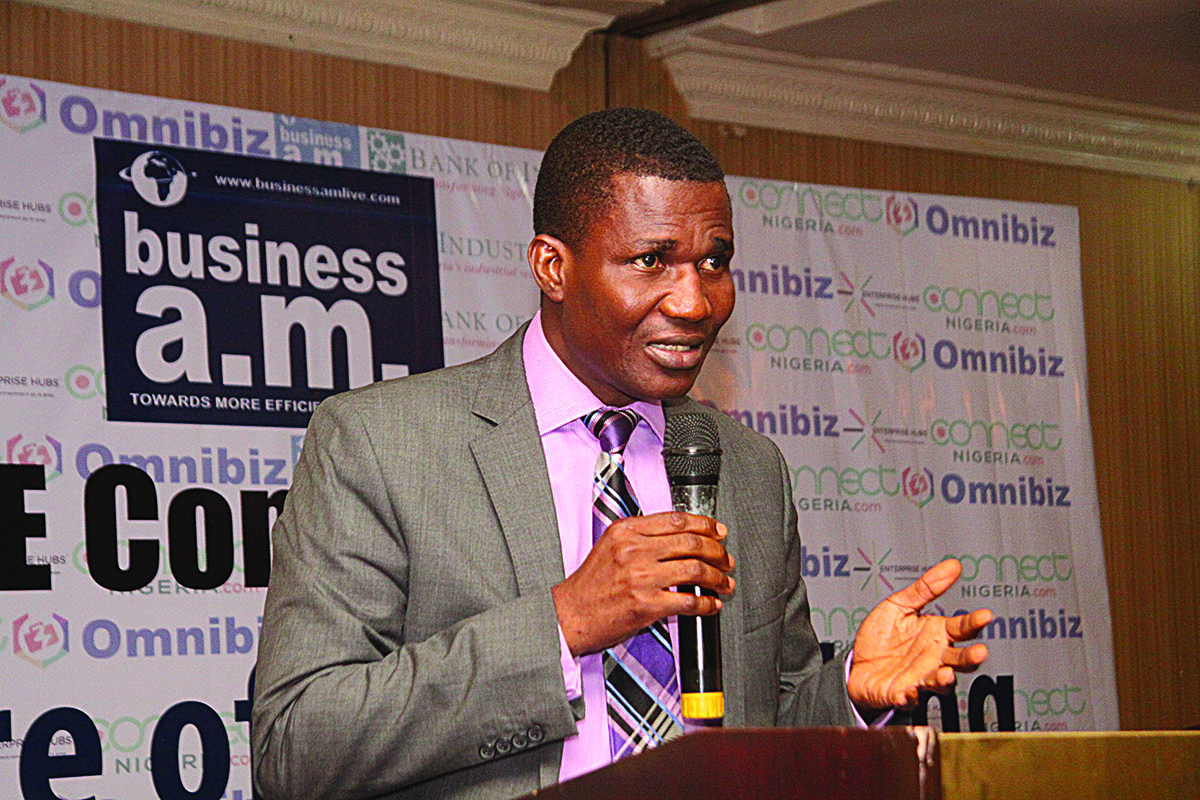 Phillip Isakpa is  Businessamlive Executive Editor.
You can contact him on phillipi@businessamlive.com with stories and commentary.
August 20, 20181.2K views0 comments
Energia Nigeria, the indigenous oil exploration and production company operating the Ebendo/Obodeti marginal field located near Kwale in Ndokwa West Local Government Area of Delta State could face a compensation pay setback of over N2 billion in a staff redundancy exercise embarked upon on April 23, 2018 that appears to have gone awry.
The company was awarded the Ebendo/Obodeti oil field (formerly known as Obodugwa/Obodeti) in the 2003 Federal Government/Department of Petroleum Resources marginal field round, and has since spud five wells from which it is producing about 5,000 barrels per day.
While Energia is the operator of the field, Oando Plc owns 45 percent of the business. The key equity owners of are Emeka Ene, who controls Oildata and Xeneegi, and is believed to own the highest shares; Sam Adegboyega, who controls Sowsco; George Osahon, a former director of Department of Petroleum Resources (DPR), who controls Geoconcept and is also the chairman of the company; Shawley Coker, who controls Ciscon; Stephen Aribeana, who controls Ariboil; Pedro Egbe and Uche Igweka, who control Weltek; Dafe Akpedeye, who controls, Compos Mentis; Felix Molokwu, among others own 55 percent that represents Energia's interest.
The Department of Petroleum Resources (DPR) is currently treating a petition by more than 37 senior and management staff who were affected by the redundancy exercise over what they claim is unfair treatment, but more importantly, the refusal of the company to follow the governing industry and company rules regarding what they are entitled to as severance pay.
business a.m. learnt over the weekend from various sources close to the matter that by the standard handbook rules affected management staff were entitled to an average severance pay of N60 million but following 'a-gun-in-the-head' approach, they were forcefully offered N10 million, which they are now kicking against.
The DPR, business a.m. also learnt, had stepped into the matter advising Energia to follow the handbook rules.
"The DPR asked them to abide by their provisions of engagement documents and they are saying no money, meanwhile two of the most senior staff paid themselves N24 million barely three months in the system," a source claimed.
Human resource and legal experts who business a.m. contacted for their views on how they think this could turn out say that the affected staff could resort to legal action for a judicial interpretation of the rules contained in the handbook on staff engagement.
"Apart from what they are entitled to, there could be additional damages, which could see the figures being demanded rise for the staff," one lawyer said.
A bulk pack sum of N900 million has been estimated as the minimum amount due to the core staff involved, but that this could rise to as much as N1.5 billion in the first instance, and then to N2 billion subsequently depending on how the staff pursue their claim.
Those who petitioned the DPR are believed to be patiently waiting for the regulator to peacefully resolve the situation before they head to court. The DPR told them to wait until the end of August for a resolution to be reached with Energia.
Affected staff say they feel hard-done-by by the company that they had served well, claiming that they see themselves as victims of a power play between the board and old management led by former managing director, Felix Amieye-Ofori, whom they say the board see them as being loyal to, hence the redundancy punishment.
"But the major issue here is that this was a war of loyalty between the chairman and the past MD. As the chairman believed that the managers were loyal to the past MD and it might be difficult to work with the new MD, so fire them. And that's what they did," a source explained.
The senior positions affected in the redundancy exercise include those of senior operations manager, technical manager, HSES/external relations, community relations/legal manager, head project management, head project accounting, lead HR, among others.
"In all over 37 staff, tenure and contract, who have served the company within 9+ to 1 year are involved," said a company source who is following the effort by the disengaged staff as the outcome would mean a lot for those still inside in future.
Indeed, one of the factors that could see Energia cough out a huge compensation reaching as much as N2 billion, say legal sources, is that in the last two years or so, the company is believed to have dealt the same hand to a number of staff who did not do anything about their cases.
"Those who had been treated in the same way can come back to claim, especially if it is clear that the guide book had not been followed in their own disengagement," a lawyer who did not want to be named told business a.m.
Indeed, sources close to the company say there could be at least 20 staff who could return to claim compensation make-up payment.
The grouse of the affected staff is that the process of their disengagement was flawed. "The process was flawed. They locked the office, refused us leave and forced us to the boardroom to accept letters of disengagement. When we refused to sign, they threatened us with what they called their plan B, which we never knew what it was," one manager told business a.m.
Another affected staff said: "After working for years bringing the company from zero production to 5000 bbls and 5 wells, this is what we get. Shame on them!"
business a.m. also learnt that apart from the staff who petitioned the DPR to intervene, the former managing director, Felix Amieye-Ofori, also had his negotiated compensation delayed.
He had relinquished his shares, which had to be bought back by the company, and along with other packages, needed to be paid. But we understand that as part of a delay tactic, an audit was instituted to see if there could be anything to hold him down and prevent his being paid his full compensation.
While following this story, business a.m. learnt of a lot of messy things going on the marginal oil field business in the country. Depending on how Energia and the DPR handle this case, it could lead to an expose of the shady dealings doing in across marginal field operators in Nigeria.