Deal
Energy Capital, investors to buy Calpine for $5.6 billion
August 18, 20171.5K views0 comments
Private equity firm Energy Capital Partners and a consortium of investors have struck a deal to buy U.S. power generator Calpine Corp. for $5.6 billion in cash.
Calpine investors will get $15.25 a share as part of the deal, the Houston-based company said in a statement. The investor group was led by Access Industries and Canada Pension Plan Investment Board.
Calpine is one of the few publicly listed U.S. power generators still selling supplies directly into wholesale markets. These companies have seen their margins squeezed by cheap natural gas resources, a surge in renewable energy and subsidies that some states have created for nuclear reactors. The rout has touched off a wave of consolidation with companies including FirstEnergy Corp. and American Electric Power Co. looking to get out of the business altogether.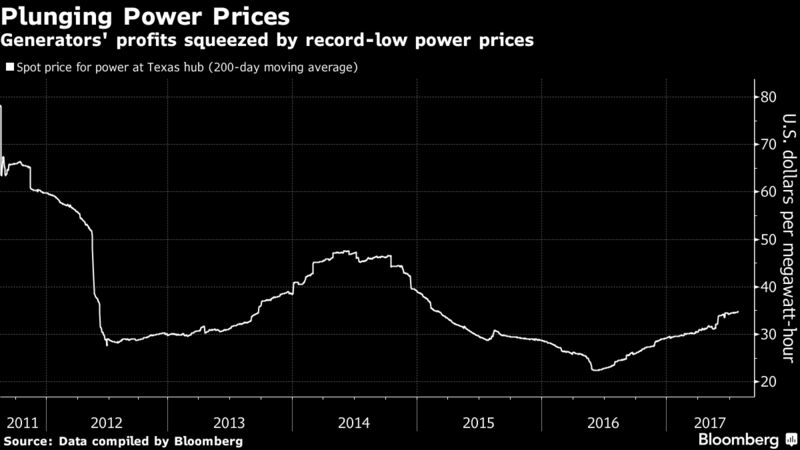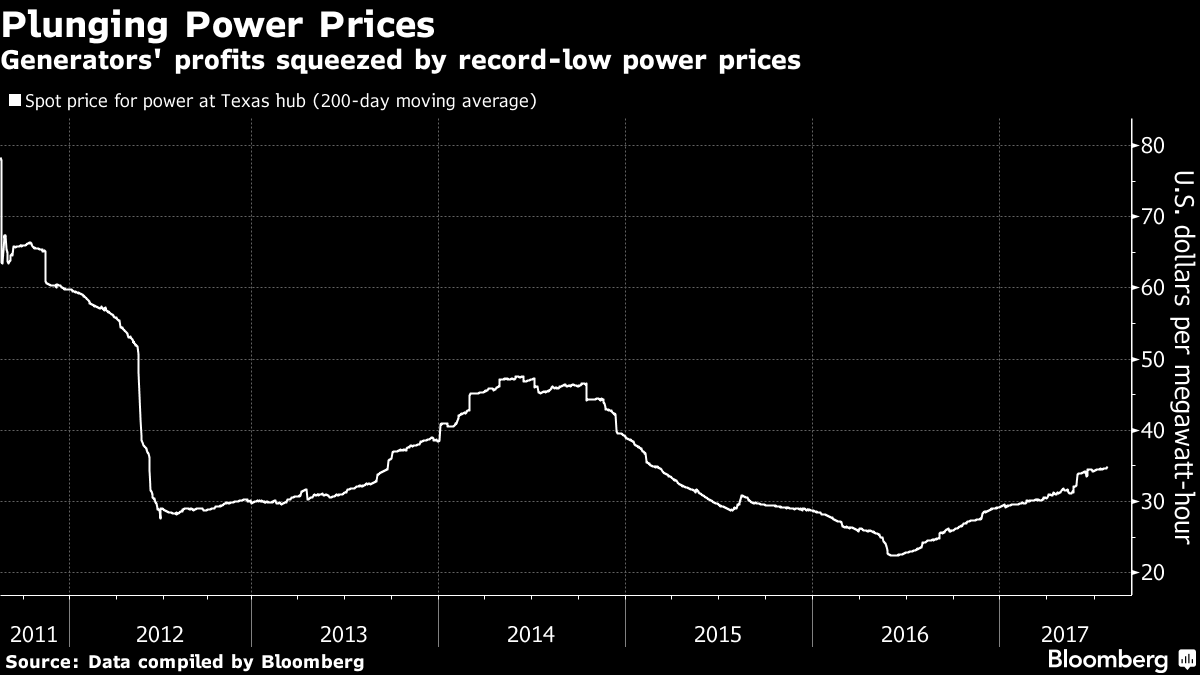 "Calpine is the premier power generator," Timothy Winter, a St. Louis-based analyst at Gabelli & Co. who rates Calpine at buy, said Friday by phone. "The market doesn't appreciate the story. It doesn't appreciate the whole independent power producer business. It seems like private equity does."
Calpine's shares closed at $13.50 Thursday, giving the power generator a market value of $4.87 billion. Shares traded at $14.87 at 8:05 a.m. in New York. The deal is expected to close in the first quarter of 2018, pending approval from shareholders and regulators.
Calpine will "continue to strengthen our wholesale power generation footprint while benefiting from ECP's support, industry expertise, and long-term investment horizon," Thad Hill, the company's chief executive officer, said in the statement.
The Energy Capital deal includes a 45-day "go-shop" period, during which Calpine can solicit other offers. The investor consortium will receive a $142 million fee if the agreement is terminated for a better proposal unless Calpine terminates the deal for another offer "from certain exempted persons" before the 106th day after the agreement. In that case, the termination fee will be $65 million.
Tyler Reeder, a partner at Energy Capital, said the firm doesn't expect to make any changes to the way Calpine operates or to the company's financial policy and previously announced $2.7 billion debt reduction plan.
Energy Capital has become one of the most active private equity investors in the U.S. power sector. It formed a joint venture last year with Dynegy Inc. to buy Engie SA's U.S. power portfolio for $3.3 billion and agreed to sell its stake in that joint venture to Dynegy before the deal closed. The investor was Dynegy's largest stakeholder as of June, based on data compiled by Bloomberg.
Energy Capital also bought a natural gas plant from Calpine in South Carolina in 2012 for more than $400 million. Calpine owns 80 power plants and has about 6.5 million retail customers in California, Texas and the U.S. Northeast. Calpine's headquarters will remain in Houston, and the current management team is expected to stay in place.
In addition to selling electricity, Calpine gets payments from power grid operators for guaranteeing future capacity when they need it. In one capacity auction in May, Calpine cleared 5.3 gigawatts for a total of about $326 million in capacity revenue for the year starting June 2020.
Lazard Ltd. is serving as Calpine's financial adviser, while White & Case LLP is the company's legal adviser. Barclays Capital Inc. and Latham & Watkins LLP are advising Energy Capital.
---
Report courtesy Bloomberg