Frontpage
Energy Group to Buhari: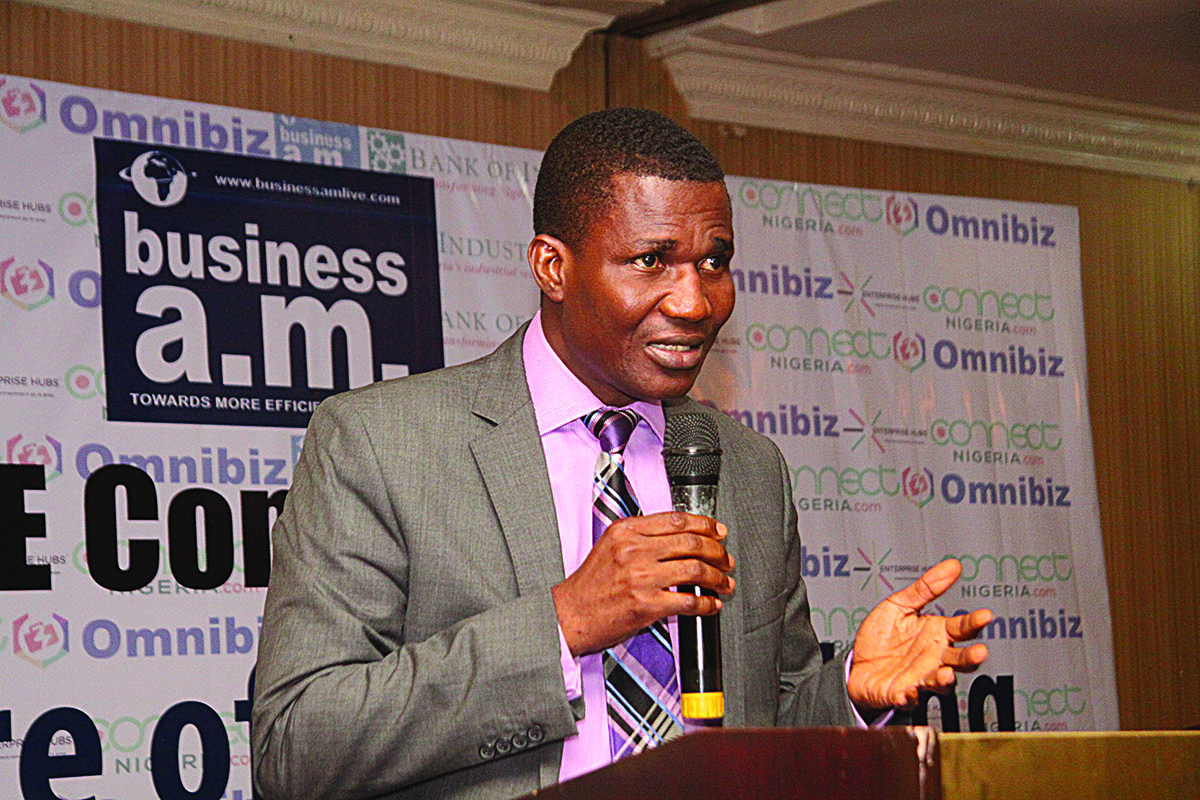 Phillip Isakpa is  Businessamlive Executive Editor.
You can contact him on phillipi@businessamlive.com with stories and commentary.
September 30, 2019832 views0 comments
Stop petrol subsidy
Deliver 20 hours' power to 80% homes
Fix Nigeria's steel sector
Return to Daura a hero in 2023
A private energy group, comprising progressive, broadminded technocrats and policy enthusiasts believes that Nigeria's President, Muhammadu Buhari, can still positively etch himself in the hearts and minds of Nigerians across different divides and return to his beloved Daura, Katsina State, a hero at the end of his presidency in 2023, if he can muster the political will to take three quick-wins energy related policy actions as soon as someone brings this to his attention and he creates time to read through.
The group, known as the Oil, Gas and Power Forum (OGPF) is made up of senior individuals who have been or are currently key actors in the energy sector in both government and private sectors, who believe the present government, especially the President, needs help and could use with some positive suggestions from genuine individuals and groups so that his second coming to the Presidency as a civilian does not leave a sour taste in the mouths of Nigerians like his 20 months adventure did as a military head of state from December 1983 to August 1985.
Many analysts believe it was that 20 months experience that made it difficult for President Buhari to win an election in twelve years of trying until he teamed up with former Lagos State governor, Bola Ahmed Tinubu, in 2014 to contest the 2015 election, which he won.
But following an extensive deliberation on what the OGPF say is "the positive impact the energy sector can make on Nigeria's economy," it came up with "three high impact and implementable areas the government needs to pay immediate attention to and deliver to Nigerians on, if President Muhammadu Buhari were to leave a lasting legacy in the affairs of the country and leave office on May 29th 2023 a hero."
The group is, therefore, strongly suggesting and advising President Buhari to:
Quickly put a stoppage to the subsidy payments on petrol, currently in the region of N2.5 trillion annually, without an increase in the pump prices of petroleum products;
Using the funds freed up from the wasteful subsidy regime, the government should focus on delivering at least 20 hours of uninterrupted power supply to 80% of Nigerian homes by the end of the third quarter of 2022; and
Address the moribund state of Nigeria's steel sector by ensuring the completion and mainstreaming of the Ajaokuta Steel Company and the Delta Steel Company in Aladja.
The OGPF explained that it sees the stoppage of petrol subsidy payment without a consequential increase in the pump price of petrol as a key deliverable because, "not only was this a key campaign promise of this government during electioneering campaigns leading to the 2015 elections, it will also help free up substantial portions of the national budget to enable the government efficiently fund other development projects without resorting to internal and external borrowing, as is currently the case," it stated in a communiqué made available to business a.m.
It maintained that there was sufficient expertise on how this can be achieved efficiently and urged the government "to seek the available know how, which exists within the Forum, while assuring the government of its preparedness to work with its relevant agencies to deliver this outcome to the highest possible standards."
The communiqué stated that at the end of the exercise, "not only would the country save the over N2 trillion currently spent on petrol subsidies inefficiently with zero positive impact, but the prices of all petroleum products, ranging from PMS, AGO, DPK, including Aviation Fuel, will be permanently stabilized between N100 – N145/ litre, irrespective of the prices of crude oil in the international market, whether or not the products are refined locally or imported due to the state of our local refineries, or the prevailing exchange rates at any point in time."
The OGPF also pointed to the wider benefits this is likely to bring to the energy sector, stating that the outcome "will finally lead to an effective deregulation of the downstream sector of Nigeria's oil and gas industry, and the industry will be brought back to profitability for the very first time in decades."
It also explained that with savings made from the first action to be taken by President Buhari, he can then turn his attention to delivering 20 hours of power to 80 percent of homes by 2022.
"This will require extensive work in removing current bottlenecks around gas supply to power plants by making it a profitable venture to encourage private investment in that area. It will also entail a vigorous investment in alternative energy sources, like solar power for remote off grid communities in an efficient and cost effective manner, leveraging on available technology, which is increasingly becoming more affordable," the Forum stated.
As for tackling the country's comatose steel sector, it advocates completion and mainstreaming of Ajaokuta and Delta steel companies, noting that "apart from the huge impact this will have on employment generation for Nigerian youth, there is also huge revenue potential from this sector, which will also aid accelerated development and industrialization of Nigeria."
The group, which has been active for a number of months now and was convened by energy lawyer, Madaki Omadachi Ameh, also offered some other key subsidiary actions the government should take for the overall benefit of the economy and Nigerians.
They include drastic reduction, if not complete divestment, of government's equity stake in the upstream Joint Ventures, noting that this will free up a huge portion of locked in capital and immediately make such funds available for deployment to other segments of the Nigerian economy.
Accordingly, the OGPF in its communiqué concluded thus: "It is believed that with the appropriate political will and immediate action, this government still stands a chance to reverse the economic fortunes of Nigeria and leave a lasting legacy at the end of its current tenure."