Markets
Equities Market: 8-weeks' bull run halted on profit-taking in large caps, as index goes down N471bn
November 26, 2020615 views0 comments
By Charles Abuede
Mixed trading anticipated this week with slight bullish tilt as new market investors position for profit in sound counters
Stocks edged lower last week, puncturing the eight-week bullish streak of the broader index, on the back of sustained profit taking in high cap stocks. Accordingly, the NSE All-Share Index and market capitalization depreciated by 2.57 per cent to close the week at 34,136.82 and N17.838 trillion respectively and the year to date return waned to 27.18 per cent.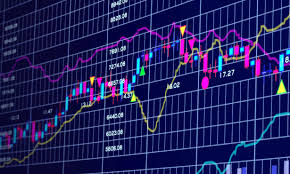 Market activity closed mixed, as a total turnover of 11.400 billion shares worth N35.892 billion in 39,265 deals were traded last week by investors on the floor of the exchange, in contrast to a total of 4.509 billion shares valued at N58.733 billion that exchanged hands the previous week in 47,140 deals. Also, the total of 21,455 units valued at N174.674 million was traded last week in 15 deals compared with a total of 986,941units valued at N4.685 billion transacted the prior week in 62 deals.
The sectoral performance closed the week bearish, as losses were recorded across five indexes with the Insurance index closing as the lone gainer, and appreciating by 0.51 per cent. The Industrial index closed as the worst-performing index by 2.41 per cent, dragged down by sustained selloffs in BUA Cement, Dangote Cement and Wapco. However, continuous profit-taking in the tier-1 banking stocks pulled the lenders down by 2.16 per cent.
Furthermore, the construction/real estate industry (measured by volume) led the activity chart with 8.529 billion shares valued at N6.055 billion traded in 438 deals; thus contributing 74.82 per cent and 16.87 per cent to the total equity turnover volume and value respectively.
The financial services industry followed with 1.991 billion shares worth N19.933 billion in 21,725 deals. The third place went to the conglomerates/industry, with a turnover of 423.702 million shares worth N526.698 million in 1,962 deals.
Similarly, trading in the top three equities namely UAC- Property Development Company Plc, Transnational Corporation of Nigeria Plc and Jaiz Bank Plc (measured by volume) accounted for 9.259 billion shares worth N6.639 billion in 1,958 deals, contributing 81.22 per cent and 18.50 per cent to the total equity turnover volume and value, respectively.
Twenty-one (21) equities appreciated in price last week, lower than sixty-nine (69) equities in the previous week. Fifty-five (55) equities depreciated in price, higher than twelve (12) equities in the previous week, while eighty-five (85) equities remained unchanged, higher than eighty (80) recorded in the previous week.
The NSE 30 declined by 1.65 per cent, driven by losses in MTN, and the above mentioned banking and industrial stocks. The consumer and oil and gas index dipped by 0.66 per cent and 0.31 per cent, due to decline in Unilever, Dangote Sugar, International Breweries, Guinness and Oando. The insurance index closed up by 1.59 per cent, impelled by gains in Linkage Assurance, NEM, AIICO and Cornerstone Insurance.