Technology
Ethiopia turns off internet nationwide as students sit for exams
June 1, 20171.3K views0 comments
Ethiopia has shut off internet access to its citizens, according to reports from inside the country, apparently due to leaked exam papers for the nation's grade 10 examinations.
Outbound traffic from Ethiopia was shutdown around 4pm UK time on Tuesday, according to Google's transparency report, which registered Ethiopian visits to the company's sites plummeting over the evening. By Wednesday afternoon, access still had not been restored.
Another Ethiopian Internet Shutdown During National Examshttps://t.co/4MFA1TDdSe #keepiton #Ethiopia

— Moses Karanja (@Mose_Karanja) May 31, 2017

Last year, activists leaked the papers for the country's 12th grade national exams, calling for the postponement of the papers due to a school shutdown in the regional state of Oromia. Now, the government appears to have taken the move to shut down internet access as a preventative measure.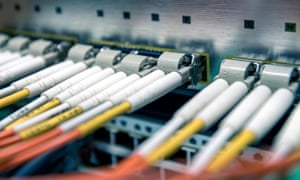 Ethiopia reportedly cutoff internet -for z 3rd time in 12 months -fearing activists will leak a scheduled national exam as they did last yr. https://t.co/1vPi3zrXAg

— Mohammed Ademo (@OPride) May 30, 2017

It's the third time in a year that Ethiopia's digital borders have been slammed shut. In July 2016, the government blocked a significant amount of traffic after university entrance exams were posted online; another block followed in August of that year.
The move is a common one across many developing nations: Algeria also blocked access to social media, in June last year, in an attempt to fight cheating in school exams.
---
Courtesy Newsrep