10,000MT diesel import supply gone wrong
CASTOIL owned supply contract with Mobil
But LC opened in favour of Etiebet'sTop Oil
Top Oil looked to profit from supply deal
A November 9, 2016 letter written by former petroleum minister and All Progressive Congress (APC) chieftain, Don Etiebet, in respect of what is turning out to be a messy N2.4 billion indebtedness by an oil and gas company, Top Oil, to Access Bank plc, appears to offer a new narrative to the dispute.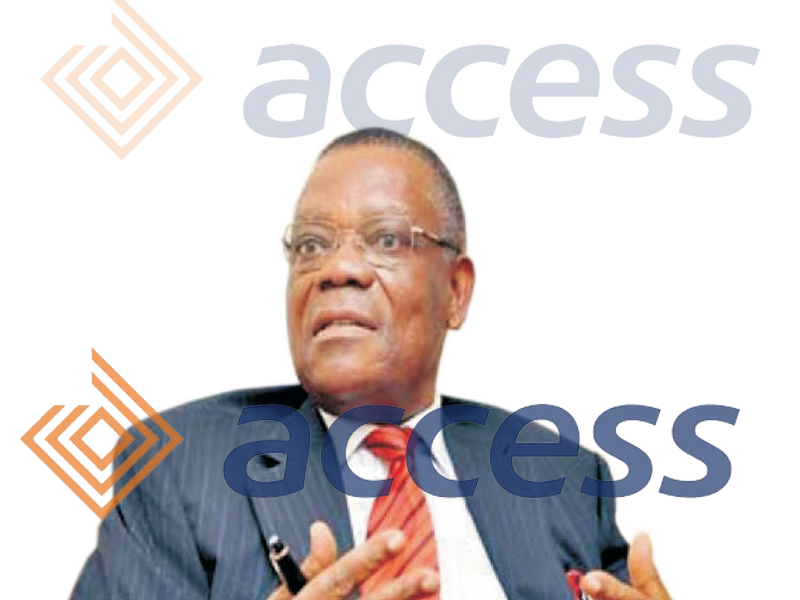 Writing in his capacity as chairman of Top Oil and Gas Company Limited, the letter shows an admission by Etiebetof the indebtedness and profused pleading for time to resolve the matter with the principal parties, CASTOIL that appear to have brought the business from Mobil Oil Nigeria Limited, for which Top Oil was hoping to profit from as a third party participant.
However, the Etiebet letter seen by business a.m.among the documents making the court rounds, also shows while CASTOIL had the direct supply business with Mobil Oil, Top Oil made have found the business very attractive as to take full responsibility of sourcing the funds, hence the Import Finance Facility (IFF) made available to it by the bank for the purpose of importation of Automotive Gas Oil (AGO) for supply to Mobil.
In the letter addressed to "The Manager, Access Bank Plc, Business Banking Division, Chevron Roundabout Branch, Lekki" with the heading, "RE: US$6.3 MILLION OUTSTANDING L/C PAYMENT", Etiebet refers to the 'demands' by the manager for the payment of an outstanding letter of credit (LC) of US$6,382,666.00, "which was used to import 10,000MT of AGO to supply Mobil Oil Nigeria Limited from Augusta Energy."
In what appears to suggest an apology over the situation, Etiebet then wrote:
"I regret that this payment is still outstanding till today. The true and correct position is that Top Oil and Gas Development Company Limited (TOPOIL) carried out this contract with a third party, CAST OIL and GAS LIMITED (CASTOIL) which brought the project from Mobil Oil Nigeria Limited. TOPOIL did not deal directly with Mobil Oil as it is common practice in the industry that companies cooperate to execute project of this nature and share the profit,"Etiebet wrote.
He went on to explain that after an initial payment made by the third party, CASTOIL, the latter failed to make further payment, suggesting this to be the reason for the delay and failure to redeem the letter of credit sum.
"Unfortunately, after the initial payment of N170,000,000.00 from CASTOIL into TOPOIL account with Access Bank Plc in August 2015 as agreed, CASTOIL failed to make further payments. CASTOIL then request (sic) TOPOIL to give it sometime to reconcile certain issues with Mobil Oil and in the process issued TOPOIL a "PAYMENT COMMITMENT" in the sum of N1,321,431,000.00, which is what CASTOIL owed TOPOIL for the L/C at N200/$ at that time plus other costs and to pay up in three instalments by the 31st of August 2015 as per attached CASTOIL letter,"
Etiebet, in the letter, also referred to how the Economic and Financial Crimes Commission (EFCC) had become involved, expressing confidence that the money would be paid to TOP OIL for it to settle Access Bank, what it owes it.
The letter further reads: "When the commitment was not honoured, TOPOIL reported the case to the security agencies. In the process of the investigations, CASTOIL entered into another agreement with TOPOIL to pay up by the end of November 2015, with understanding to pay interests and any forex variation from N200/$ to the fx rate at the time of completion of payment. The case is being handled by the EFCC with CASTOIL's Managing Director, Mr.TunjiAmushan being on Administrative Bail with sureties and his International Passport impounded as he reports to the EFCC every Thursday with promises to pay up. EFFCC has assured us that they would recover all the money plus interest and FX variation from him before long plus other sanctions."
The letter showed that apparently while TOPOIL was trying to resolve whatever difficulties it was having with CASTOIL over the payment it did not inform or carry along its bankers.
In further demonstration of remorse, therefore, Etiebet then stated in the letter: "I am very sorry that this was not reported to you before now because we thought CASTOIL would pay up as has been promised since last year for us to liquidate the outstanding L/C payment. So I take this opportunity to commit to you that the debts of US$6,382,666 to your bank shall, meanwhile, be paid from alternative sources including profits TOPOIL would be making from its current contracts with NNPC-Retail to supply AGO to Total-Offshore.
"With other contracts in the pipeline including the supply of PMS to NNPC-Retail, I hereby give my personal undertaking to pay all the outstanding in the US$6,382,666 within 90 days.
"I want to let you know that we all in TOPOIL regret this unfortunate situation but thank you so much for your continued understanding and cooperation,"Etiebet concluded his rapprochement to the bank.
Sources close to the situation said nothing came out of the promises made in this 2016 letter as the bank did not receive any payment. The bitter contestation of the indebtedness that is currently going on would shades this profound apologetic and hugely conciliatory position in this letter and raises questions about how things got to this point and what, if any, could be the underlying motive behind a complete repudiation of the debt that in this November 9, 2016 letter was fully admitted.
In an advertorial widely published in the media, Obodex Nigeria Limited, a company in which Etiebet has large interest and is chairman, claims that it does not owe any debt to Access Bank, a claim which seems to contradict the November 9, 2016 letter.
FACT SHEET TO POINT OF DISAGREEMENT
On November 21, 2014, Access Bank, following an accepted offer letter to the TOPOIL provides a US$6 million Import Finance Facility (IFF) to facilitate the importation of Automotive Gas Oil (AGO) for supply to Mobil Producing Unlimited by TOPOIL. The facility was tenured for a year with a maximum of 90 (ninety) days circle.
In addition to the US$6 million IFF, TOPOIL was also availed a N100 million Revolving Time Loan vide the same offer letter for the purpose of facilitating the payment of Custom duties and other related Logistics. This was also tenured for 1 (one) year with a maximum of 90 (ninety) days circle.
Several Letters of Credit (LCs) were issued on the facilities, but only 1 (one) remained unpaid which is A2015C1091CL. The facts on the stated LC are stated below:
In April 2015 TOPOIL submitted a Proforma Invoice valued at $5,802,500.00 and informed Access Bank it had an order from Mobil. Consequently, LC A2015C1091CL was issued in favour of a company called Augusta Energy SA ("Beneficiary"). Upon presentation of all shipping documents required for this particular LC, funds were remitted by the bank to the beneficiary.
In 2016, Access Bank increased the TOPOIL's IFF from US$6 million to US$12 million and this was communicated to TOPOIL in an offer letter dated January 20, 2016.
When the facility was not paid, the chairman of TOPOIL, Don Etiebet wrote to Access Bank in a letter dated November 9, 2016 that the LC was done with a third party known as Cast Oil & Gas Limited and committed to repay the Customer's indebtedness.
Due to TOPOIL's failure to repay the sum of US$6,382,665.71 at the expiration of the facility, the said amount was converted into a N2.2 billion Term Loan through an offer letter dated July 4, 2017 and the unutilised sum of US$5,617,334.29 on the US$12million IFF was also converted to a N1,463,000.000.00 Time Loan through the same offer letter. The N1,463,000.000.00 Time Loan was, however, never utilised by the TOPOIL.