Finance
European Union to fine Facebook 110m euro for deceit
May 18, 20171.3K views0 comments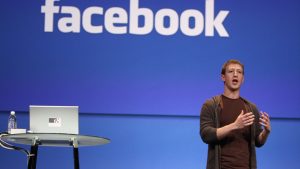 European Union (EU) antitrust regulators on Thursday said they would fine Facebook 110 million euros (122.4 million dollars) for providing misleading information over its purchase of messaging service WhatsApp in 2014.
Calling it a "proportionate and deterrent fine," the European Commission, which acts as the EU's competition watchdog, said Facebook had said it could not automatically match user accounts on its namesake platform and WhatsApp but two years later launched a service that did exactly that.
"The Commission has found that, contrary to Facebook's statements in the 2014 merger review process, the technical possibility of automatically matching Facebook and WhatsApp users' identities already existed in 2014, and that Facebook staff were aware of such a possibility," the Commission said.
The commission added that the fine would not reverse the Commission's decision to clear the purchase of WhatsApp and was unrelated to separate investigations into data protection issues.
---
Courtesy Reuters