Commodities
SME
Experts urge Nigerian SMEs to make agriculture-based investments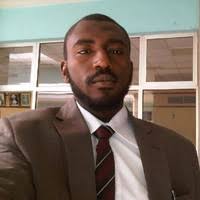 Umar Sa'ad Hassan is based in Kano. Twitter: @Alaye_100
August 18, 2021319 views0 comments
By Onome Amuge
Experts in the agriculture sector have enjoined Nigerian Small and Medium Enterprises (SMEs) to make investments in the agriculture sector to enhance its development and boost productivity.
The recommendation was made during the official launch of the 2021 African Green Revolution Forum (AGRF) Agribusiness Dealroom workshop held in Abuja.
Speaking at the event tagged, "Strengthening and Sustaining Resilient Food Systems in Nigeria", Mumbi Maina, Agribusiness Deal-room lead at the Alliance for a Green Revolution in Africa (AGRA), encouraged investors to engage in agricultural investments so as to capitalise on opportunities in the Dealroom.
Corroborating Maina's statement,  Rufus Idris, country director, Heifer International Nigeria, noted that SMEs are needed to come up with ideas that will make agriculture more productive and more competitive. He added that the government can help by developing policies and infrastructure that would make the cost of production competitive and attractive for investors.
On his part, Agbara Chinedu, senior manager at Sahel Consulting, a leading agriculture research and consulting firm, advised  SMEs to understand and target their pitches in relation to the kind of investments they want. He also recommended preparing a pitch deck that is straightforward, simple, and that must include the problem being addressed, its solution, size of the market, investor's team and track record.
In his remarks,Niyi Adebayo, minister of Trade and Investment, said there are many opportunities for SMEs to participate in agriculture, which he noted, could introduce them to assets for the growth of their businesses.
The minister, who was represented by Collins Omokaro, his special assistant, stressed that Nigeria is very open for business, adding that the ministry is presenting opportunities in the palm oil and cassava, agricultural subsectors  in which Nigeria possesses comparative business advantages.
He also expressed the ministry's commitment towards participating fully in the 2021 AGRF Summit in Nairobi, Kenya, themed 'Pathways to Recovery and Resilient Food Systems'.
According to a statement by AGRF, the forthcoming summit, facilitated by the African premier forum for agriculture development, is expected to engage leaders from various agricultural organisations, private sector companies, farmer groups to share ideas, initiatives and investments for the transformation of Africa's food systems and businesses.
The summit is also geared towards bringing together stakeholders in the agricultural landscape to take practical actions and share lessons that will harness a headway for African agriculture, AGRF stated.